Published on
The Gay Guide to Austin, Texas
Authors

Name

Ryan Kretch

Twitter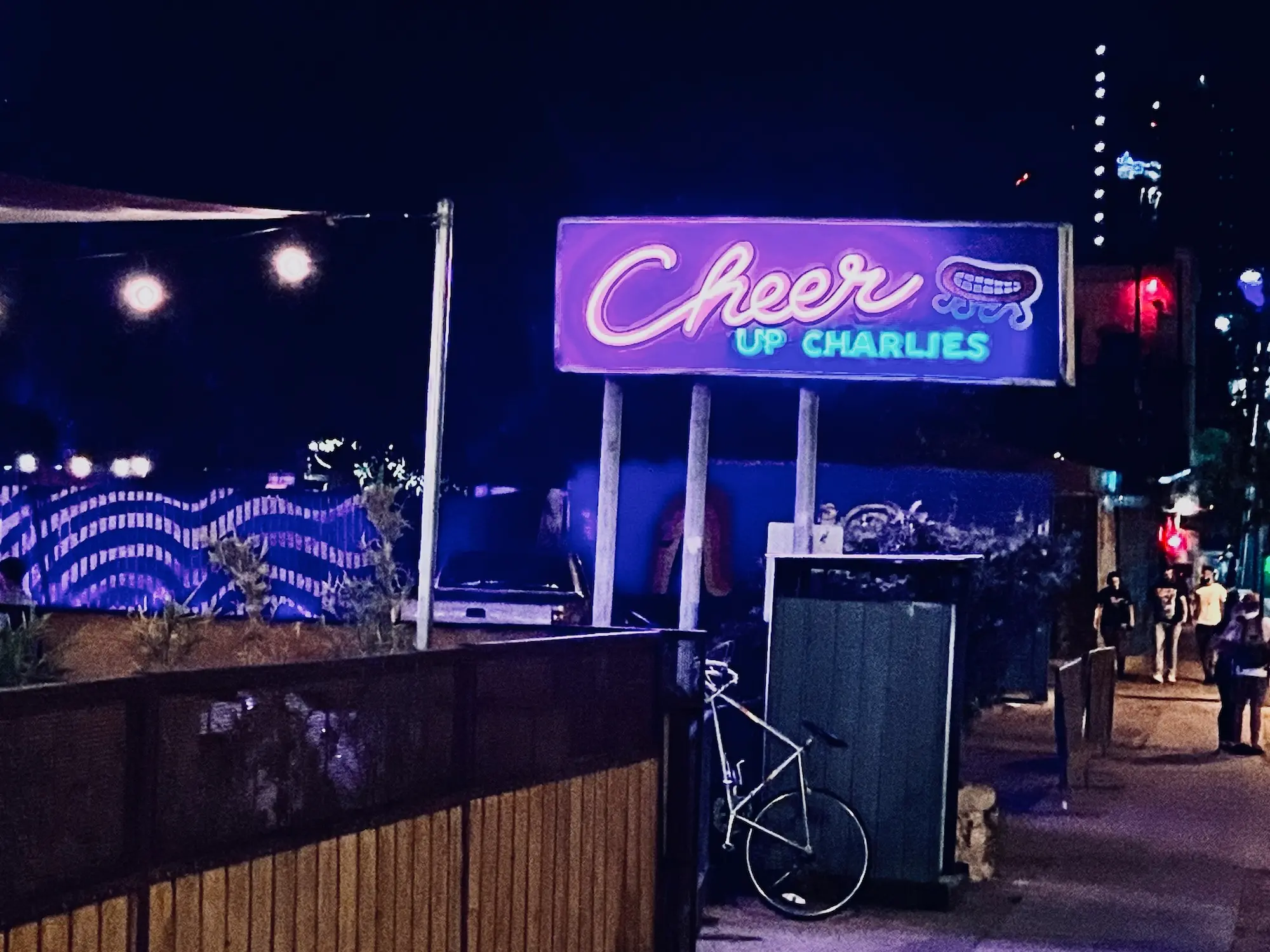 Table of Contents
Hello, sexy reader! We want to be transparent with you – some of the links in this post are affiliate links. But here's the good news: clicking on them won't cost you an extra dime. In fact, it might save you money! So go ahead, click away, and enjoy the perks without the added expense. Thanks for supporting our site!
---
"Austin, you weird as hell."
Just refer to the picture below of this lawn for proof: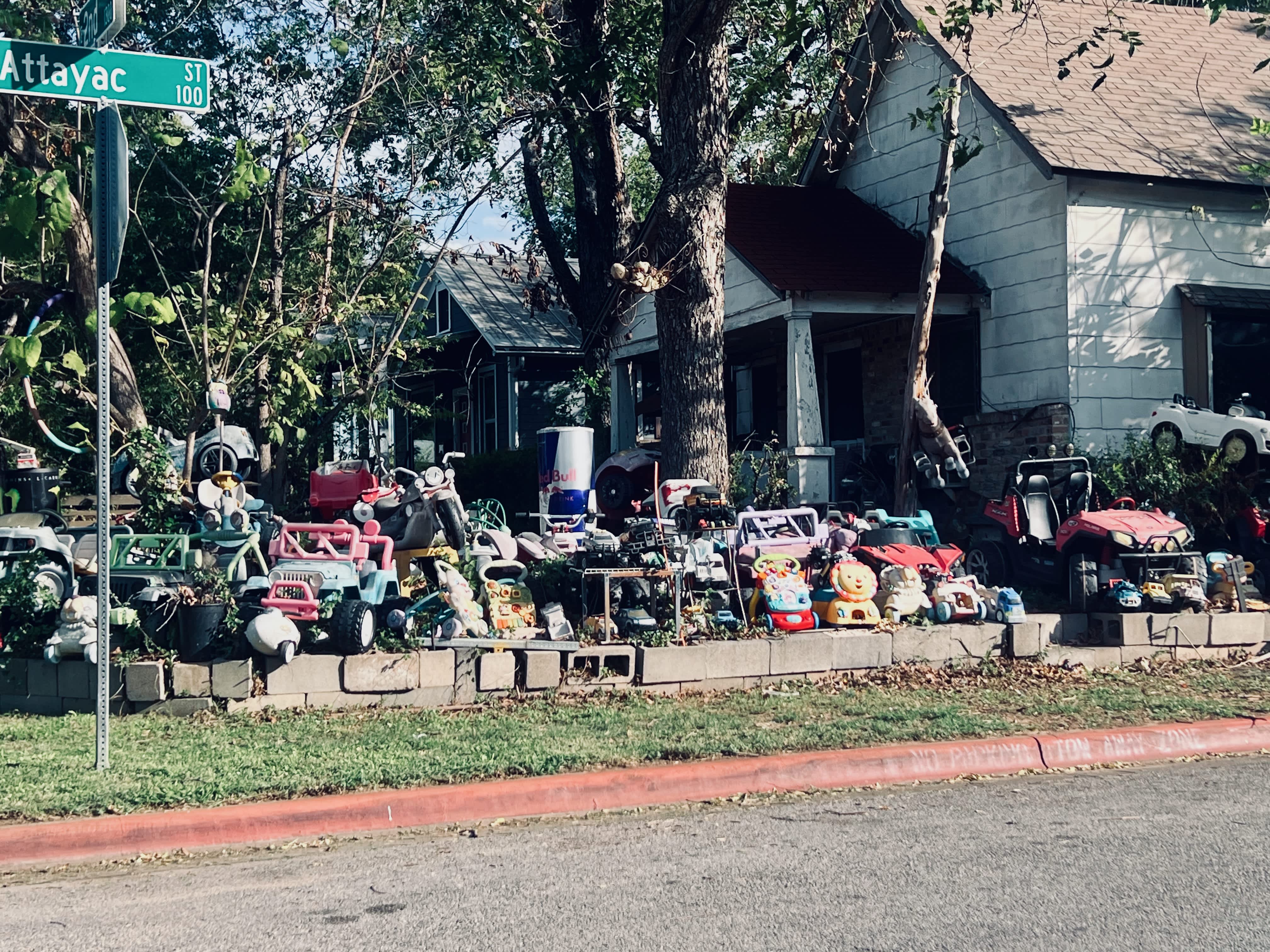 Austin, Texas bears the slogan "Keep Austin Weird", which is enough to assume that the city does things a bit differently than other Texas cities. And it is true. The Austin, Texas gay scene is thriving and progressive and is worth checking out.
So how did Austin become such an anomaly in Texas and the United States' south? Some say it stems from the University of Texas at Austin being such a big part of the community. We all know when universities and higher education are present in a place, things tend to lean (hopefully) a little more left and gay! The city's vibrant music and arts scene, progressive policies, LGBTQ advocacy organizations, and annual Pride festivals have further propelled LGBTQ+ acceptance. Moreover, Austin's inclusivity in the business sector and the presence of LGBTQ community centers create a supportive and welcoming atmosphere.
This guide is here to help you discover and navigate a few of the weird corners of Austin. At The Fabryk, we truly believe gay travel shouldn't only be confined to circuit parties and dark rooms (which are non-existent in Austin anyway hehe), so while we do show you the gay hotspots, we are mainly here to help you get out of your comfort zone and see something a little different. We will keep everything to a sizeable amount, all based on our experiences.
So let's go into what makes Austin so great (and freaking weird).
---
Gay Accommodations in Austin 🏠
Alright, so you need somewhere to stay in Austin.
We set up shop for some of the time in East Austin (which is considered to be the gayborhood of austin). The thing about Austin (and most American cities), is you will desperately need a car to get around, so in staying in East Austin, we were close enough to downtown, but also could park on most roads for free. The area is a bit suburban, but has little urban hubs with cute shops and bars. It is also close to all the gay action, as it is the gay area of Austin.
If you are looking to stay in East Austin, we recommend scoping out some places on Airbnb. Our friend stayed in a gorgeous little Airstream in somebody's backyard, while we stayed in a really modern art-deco style home that you will see scattered all across East Austin.
If Airbnb is not your vibe (let's be real, it is a culprit in raising rent prices in any city), check out some of these hotels which are more downtown:
Gay Austin Hotels
The Line all snug there amongst the skyline
The Driskill - If you are into luxury mixed with ghostly affairs, check out the Driskill. It was created back during the wild west era when nobody could afford to stay there, and has since been the center of weird ghosts tales. It was rated the most haunted spot in Texas, so if you have a bit of a kink for spooky things, give it a go 🤣.

Park Lane Guest House - Now heading down to South Austin, this lesbian-owned bed and breakfast is unbelievably cozy and a retreat from the hustle of downtown Austin. The swimming pool and backyard is gorgeous.
---
LGBTQ-Friendly Scene: Gay Nightlife in Austin 🥂
So you've checked in, and now you massively need a drink (or you are skipping dinner and ready for a night out). The gay nightlife scene in Austin is petite, but thriving. Here are some of the places we loved where we could be our true flaming selves without the fear that we would be caught in a western film:
Cheer up Charlies - We arrived in Austin on a Wednesday night, yet if you came to this place around 10pm, you would think it were a Saturday. There were DJs and unique performances inside and a sprawling outside set in the face of a rocky hill with a DJ (that night was more tribal, organic house). The crowd was young and sexy and hipster-y, so much so that we did feel a little old being there in our ripe age of 30s. The only thing we didn't love were the drink prices and the obligatory 20% tip that was added onto the bill.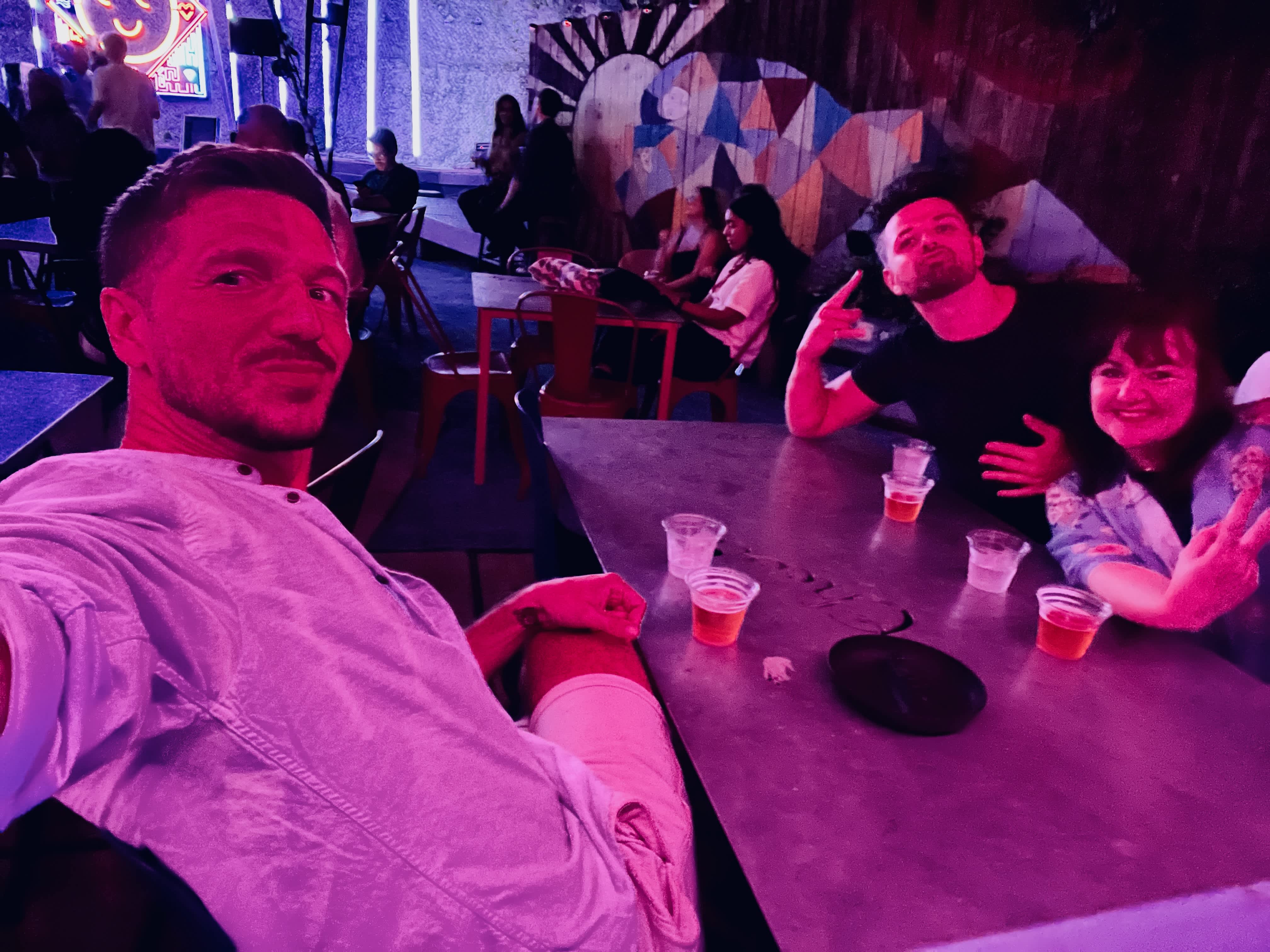 We may or may not have snuck in Budweiser from Uber Eats when this photo was taken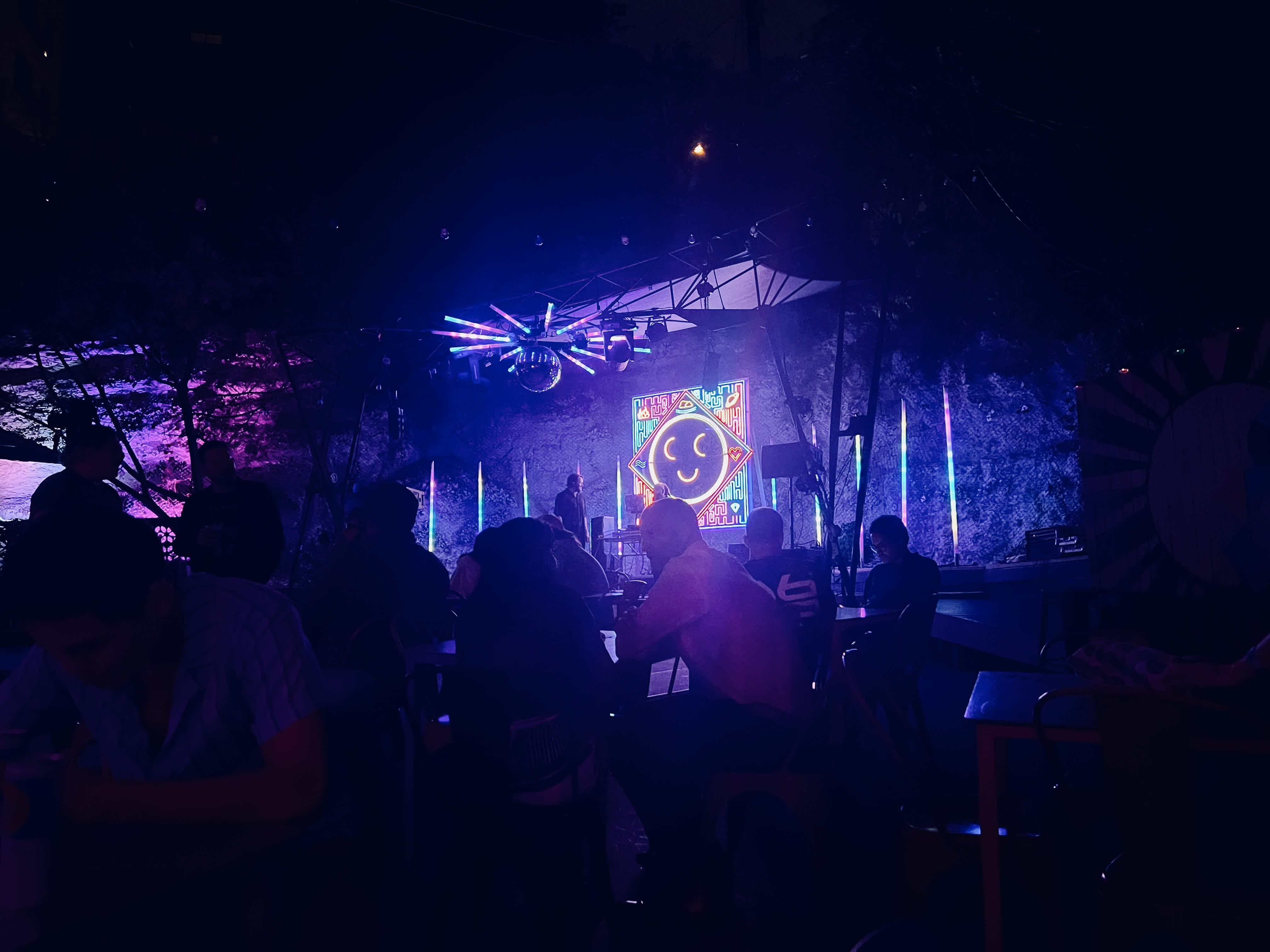 Cheer Up Charlie's outdoor dance floor was vibing!
Full Circle Bar - As we get older, I feel like we don't embrace games as much in life. But if you head to East Austin's Full Circle Bar, that is the point of the place. With unlimited skeeball (for $5 each), to Super Mario set up around the corner, to corn hole set up in the back, you'll transport yourself back to childhood. The beers are cheap, and the pizza is good. It is very LGBTQ+ friendly with tons of flags scattered around and a super kind bar staff and crowd.

Outer Heaven Disco Club - Located right next to Full Circle Bar in East Austin, you can transition from playing games to dancing or singing karaoke in less than 30 seconds. The bar/club is super gay friendly and features karaoke nights Tuesday through Thursday and dancing Friday and Saturday. It puts any club in downtown Austin to shame due to its welcoming atmosphere.
One thing to be aware of that most places close at 2 am (like most American cities), so you can get that beauty sleep and thoroughly enjoy the next day.
---
Foodies Paradise: Best Restaurants in Austin 🍖
Stepping away from the gay scene a bit, let's go onto Austin's food scene. If you are like us, then food is more your priority, it is much harder to find bad food than it is to find delicious food in the city. It is teeming with Mexican, barbecue, and our favorite, Italian-American restaurants.
Marinara Miracles - OMFG. Never has a name fit a restaurant so well. This place is literally a world of miracles being made out of marinara and the only place we went back to twice while we were in Austin. The miracles happen in the back of this dive bar with torn pleather seats and up a set of questionable stairs. The food is just fantastic, transporting me back to the days of when my Italian American grandmother would wow us with her marinara and meatballs. We recommend the marinara and meatballs, the homemade pasta with pesto, whatever special they have for the night, the cheesy truffle garlic bread, and the Brussels sprouts starter (this is everything we ordered in the two times we were there - so it seems like the whole menu should check out). 100% recommended when you head to Austin.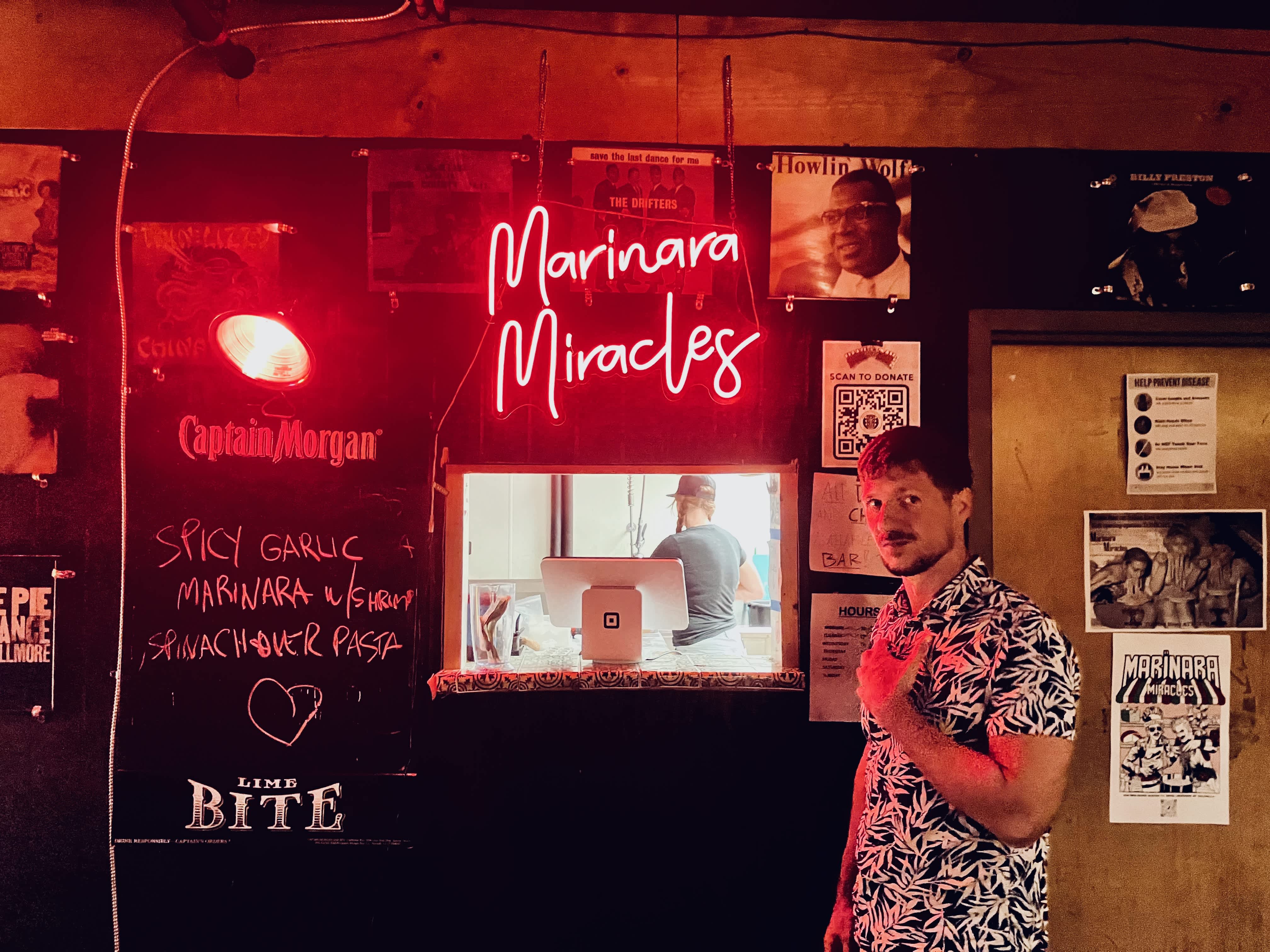 Fabio secretly pretending Italian-American cuisine isn't as good as Italian cuisine when he knows he loves it ❤️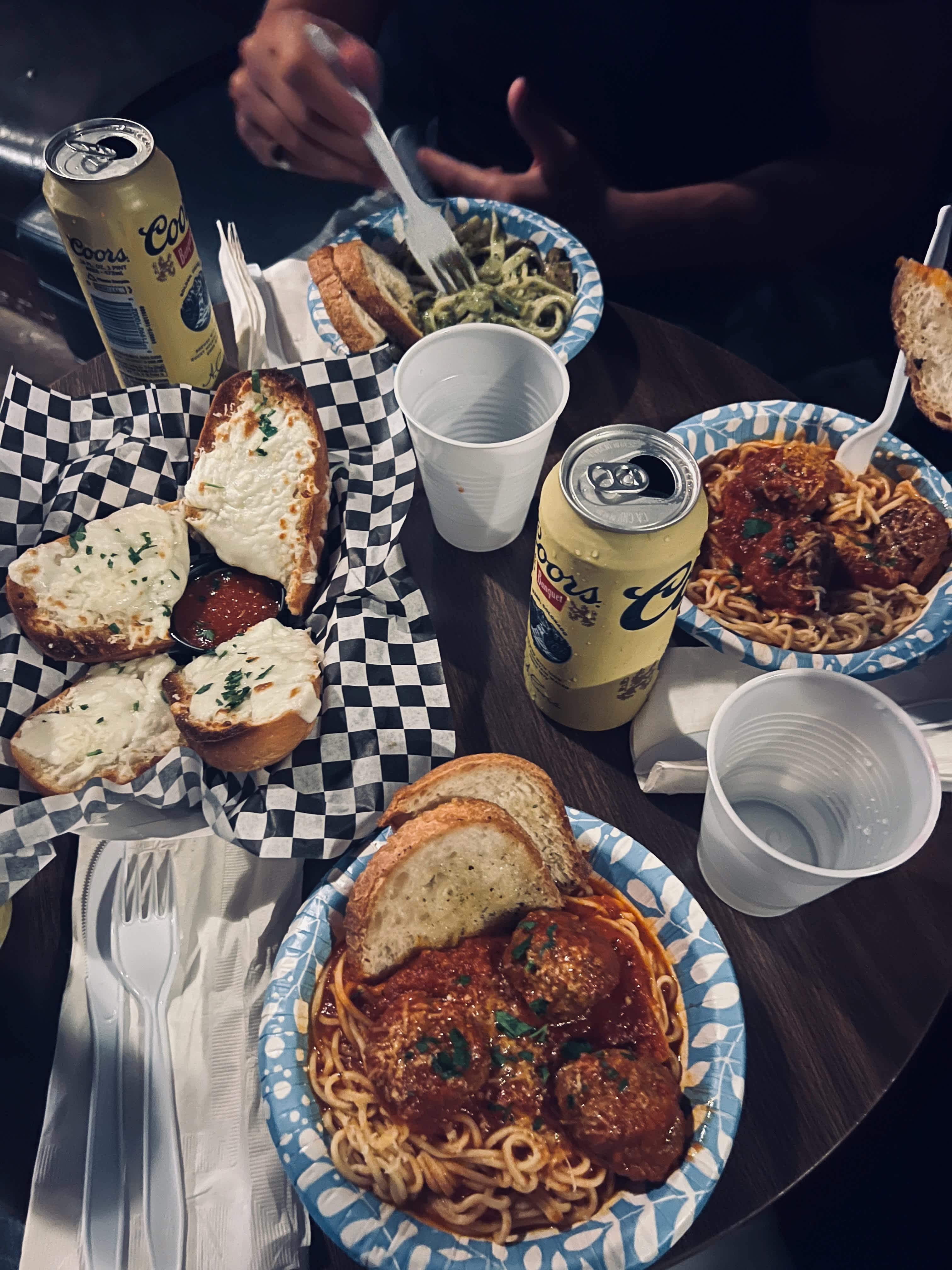 Tons of marinara miracles happening here.
Micklethwait Craft Meats BBQ & Catering - This is a little outdoor area boasting barbecue with mean flavors! You can get a local craft beer from the little house in the front and barbecue from the little food truck in the back. Everything here is banging, especially the braised beef burger and the jalapeño cheddar grits. It is so damn good that Texas Monthly rated it as one of "Ten Best BBQ Joints in Texas".

Nixta Taqueria - The little taco shop in East Austin with a ridiculous amount of flavor. We discovered this place watching an episode of Somebody Feed Phil and there were no regrets.

Banger's Sausage House & Beer Garden - On Rainey Street in South Austin, this place specializes in serving sausages (of the edible variety 😜), so prepare yourself for sausages you have never heard of. If that isn't your thing, it is also top for barbecue and beer. You can avoid massive service charges by sitting in a different section where you order off of a QR code menu.
---
Let's Get Cultural: Cultural and Historical Sites and Tours of Austin 🏛️
Hopefully you have some energy in you to see what makes Austin so fabulous. Below are some cultural sites as well as some tours we found totally enriched our Austin experience!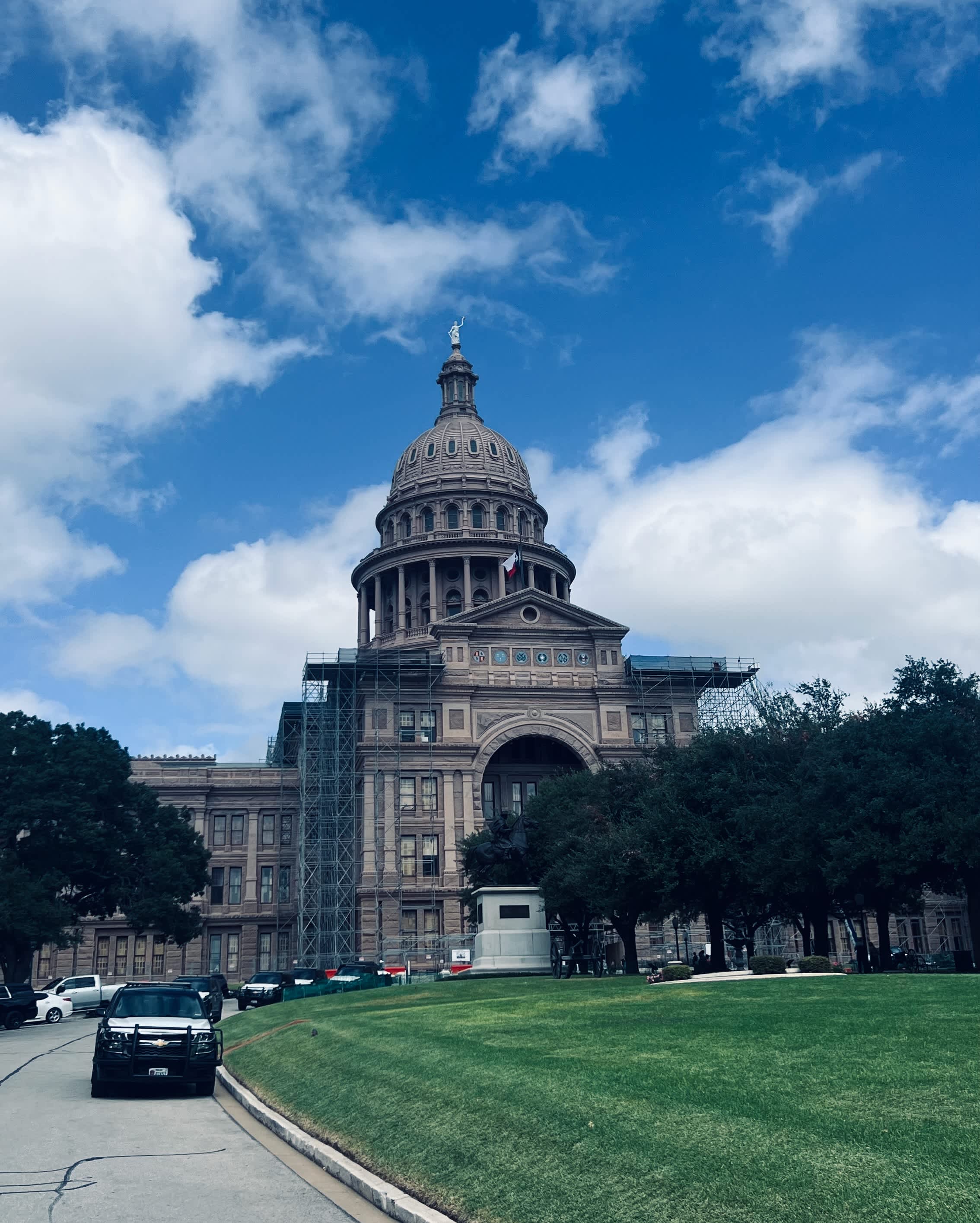 It is always bigger in Texas
Museum of the Weird - As I mentioned earlier, Austin is freaking weird, so much so that it has a museum devoted to weirdness. Siamese cows, the real-life Elephant Man, and horror stories from the streets of Austin are just some of the bizarre things you'll encounter.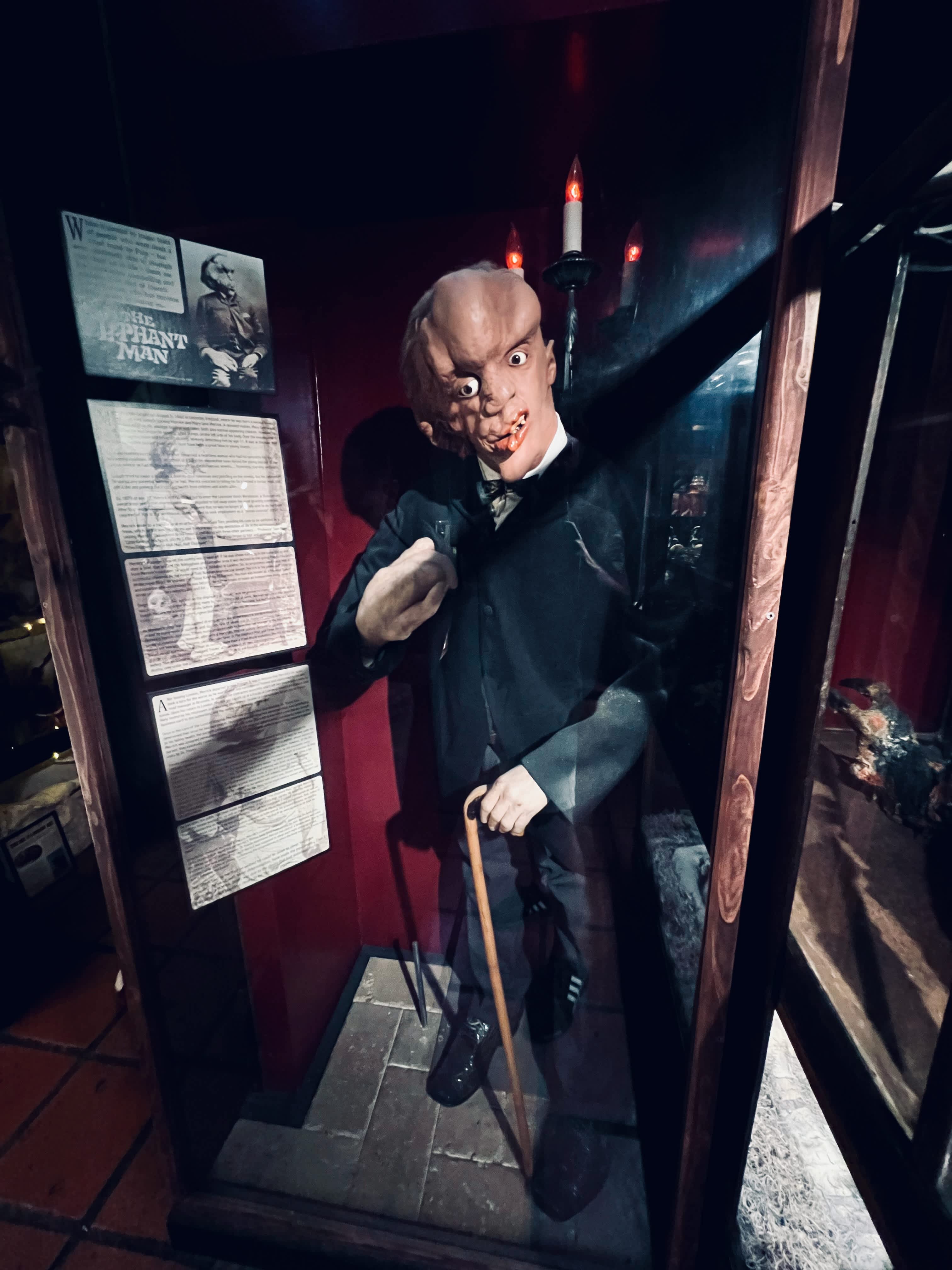 The Elephant Man - a tragic, true story
Best Austin Tours 🙋‍♀️
Austin: City and Hill Country Non-Stop Tour in a Mercedes - This tour requires minimal walking as the name suggests (meaning in the heat of summer you won't break a sweat 💦). It is fabulous and will get you to corners of Austin you normally wouldn't get to see, including the area where Sandra Bullock resides. On our tour, we were literally the only ones, so we could ask all the burning Austin questions that we had.

Bat Seeing Tour - This was by far one of the unexpectedly coolest things we did. For just $15 at the time of writing, we went out on a pontoon boat (it's BYOB) and our guide took us around some of the sites of Austin (particularly the skyline) before turning us around and heading to Congress Bridge to watch the millions upon millions of bats fly over us as they made their nightly migration away from the bridge. Yes, we got pooped on (but bat poop is miniscule), and no we didn't get rabies. We also saw a lot of people kayaking, so linking to a tour here.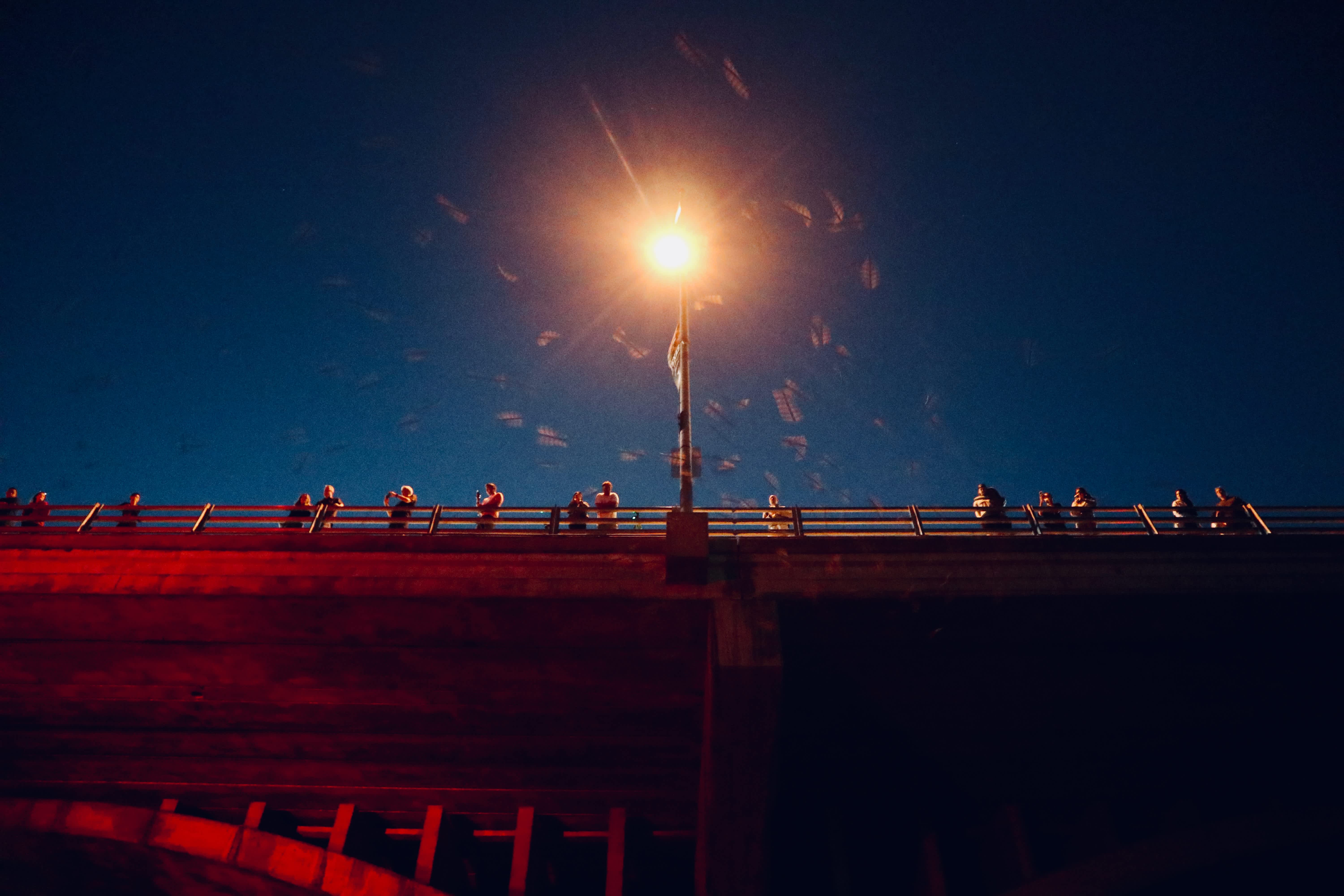 The moment millions of bats pooped on us
---
Shopping in Austin 🛍️
The Little Gay Shop - Quaint shop featuring all the gay pride memorabilia you could want and right by a few of the aforementioned bars. Items are a bit on the pricy side, but really kind people and holds events like movie nights, too.

Since it is damn good weather in Austin much of the year, they are definitely thriving in the outdoor market scene! Check out some of themarkets (from farmer's to flea) here.
---
Arts and Entertainment 🎸
Austin, renowned as the Live Music Capital of the World, pulsates with a dynamic nightlife scene that resonates with rhythm and melody. The iconic Scoot Inn, with its storied history and eclectic performances, is a must-visit venue where the soul of Austin's music culture thrives. But the city offers more than just one gem – from the legendary Antone's to the intimate Mohawk Austin, there's an array of live music experiences for every taste. Whether you're into blues, indie rock, or country, Austin's music nightlife promises an unforgettable journey through the city's rich sonic landscape.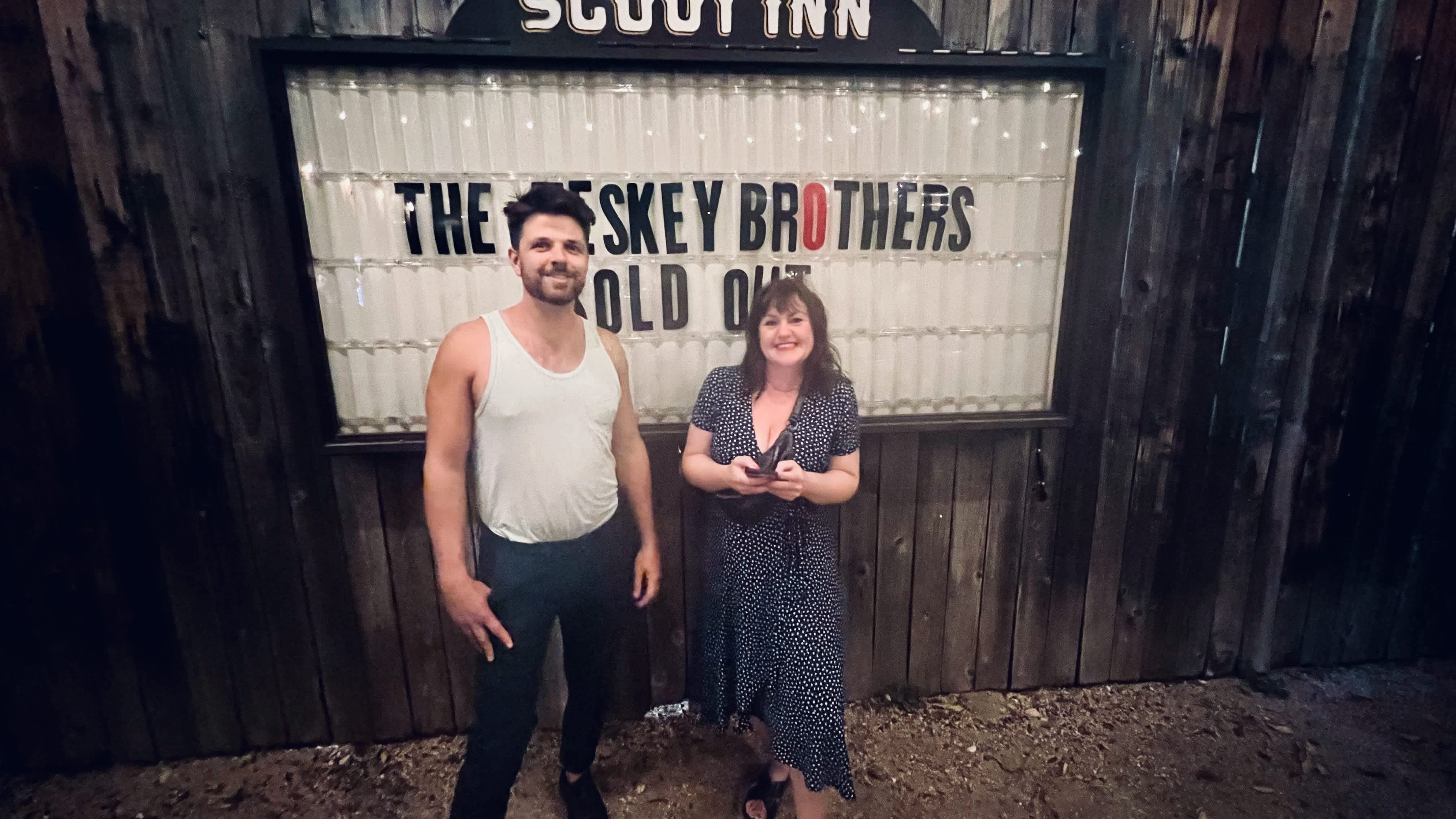 Moments before a Teskey Brothers Concert at the Scoot Inn
---
TL;DR: Plan your Austin Trip ✍️
Best Time to Go 🍁
Austin is most tolerable in Spring and Fall. Avoid summer unless you want to die of heat exhaustion. Avoid winter, which is a whole other extreme, despite being so far south.
Visa Information 📑
If you plan to go to Austin and you are not a US citizen, you may need a US visa.
Most EU countries (and many others) can apply for the Visa Waiver Program - ESTA (this is how our lovely Italian, Fabio can come to the United States for 90 days at a time).
For your specific requirements, have a look at iVisa.
How to get to Austin ✈️
Austin Airport is just a 15-minute drive away, and as the city is kind of in the middle of nowhere (aside from having Houston or Dallas around), flying will be your best bet in getting there. Book on Trip.com here.
Nevertheless, we recommend road-tripping though and making Austin a stop along the way and for that, you will need to rent a car, my friend!
Internet and data in Austin 🛜
You'll manage to link up to Wi-Fi pretty easily at hotels and cafés, but we definitely recommend investing in an e-SIM to make your journey seamless. We use Airalo religiously. Through them, you can get an e-SIM that has coverage for the entire United States for much cheaper than roaming. Just make sure to research whether your phone is e-SIM compatible before buying an e-SIM.
How to get around Austin 🚘
However, you decide to arrive in Austin, once you are there, like most American cities, you will need some type of vehicle to drive you around, so we highly recommend renting with Discover. Alternatively, Uber or Lyft is ubiquitous, but the costs will start to add up.
Austin does have buses, so feel free to check these out if you are more of a public transportation guy!
Health + Safety in Austin 🏥
Austin is a safe city, despite the fact that Texas's gun laws are ridiculous. Just be vigilant at night and don't wander too far outside of outskirts. Additionally, as it is quite liberal, being LGBTQ+ is quite accepted around the city, and we didn't feel any threat while we were there.
We definitely recommend picking up some travel insurance before you arrive in Austin or the US. Unfortunately, the cost always jumps higher when traveling to the United States (as it is the most confusing health system ever), but SafetyWing is always our go-to.
Tipping Culture in Austin 💁‍♂️
Like all other places in the US, tipping is an essential part of the service industry, so you will want to be tipping at least 20% for good service. Beware, though, as more and more places embrace high-tech, even simple stores in the US are implementing touch screens that make you feel like tipping is obligatory. If the job required a lot of service, feel free to tip high, otherwise, just select 'No tip' on the screen.
Other Austin (and US) Things 😼
- Currency - US Dollar ($)
- Power Plugs -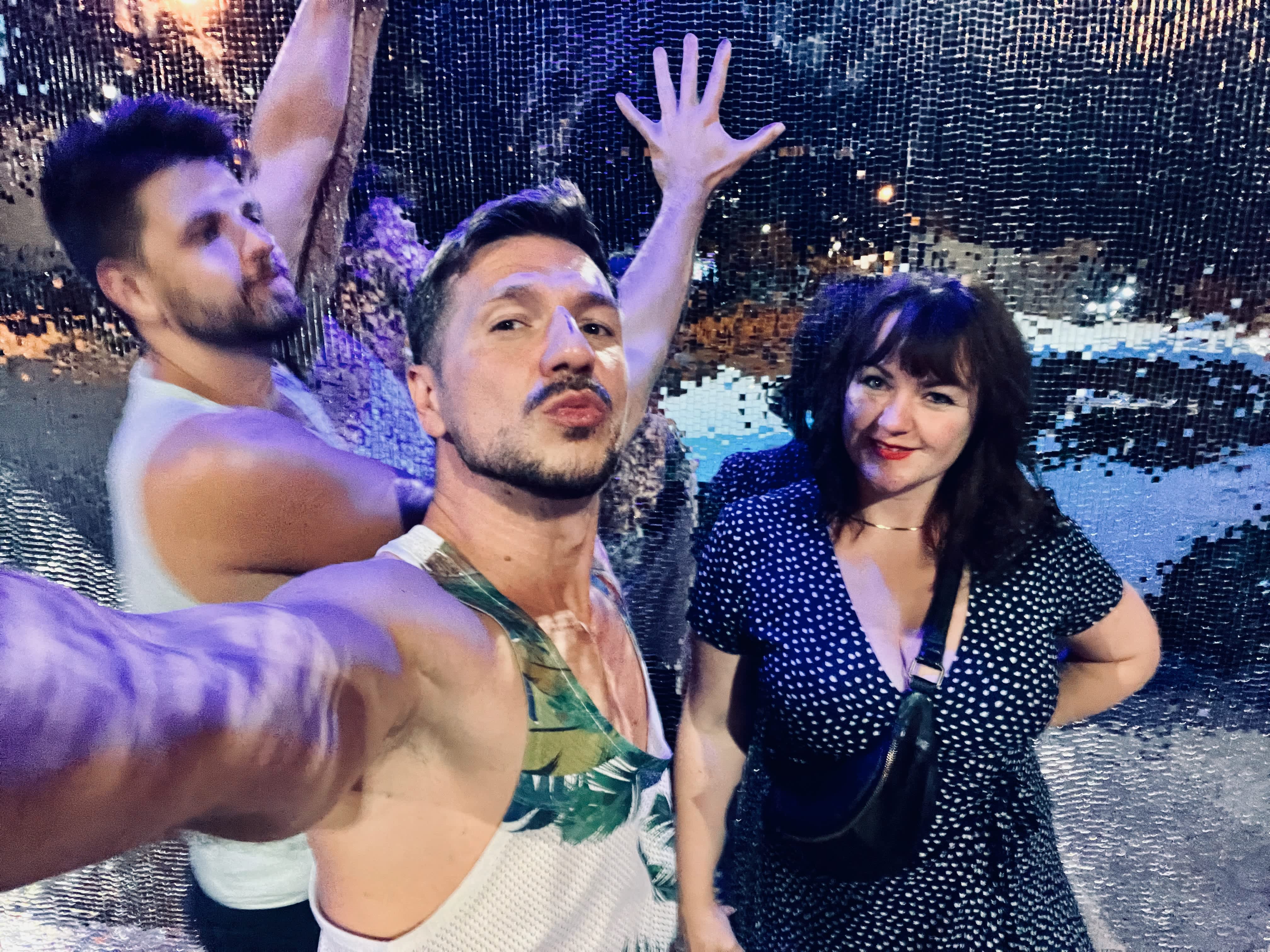 Stay weird, Austin!!