Published on
Nagasaki: From Hashima Island to the Atomic Bomb Area
Authors

Name

Fabio Marcato

Twitter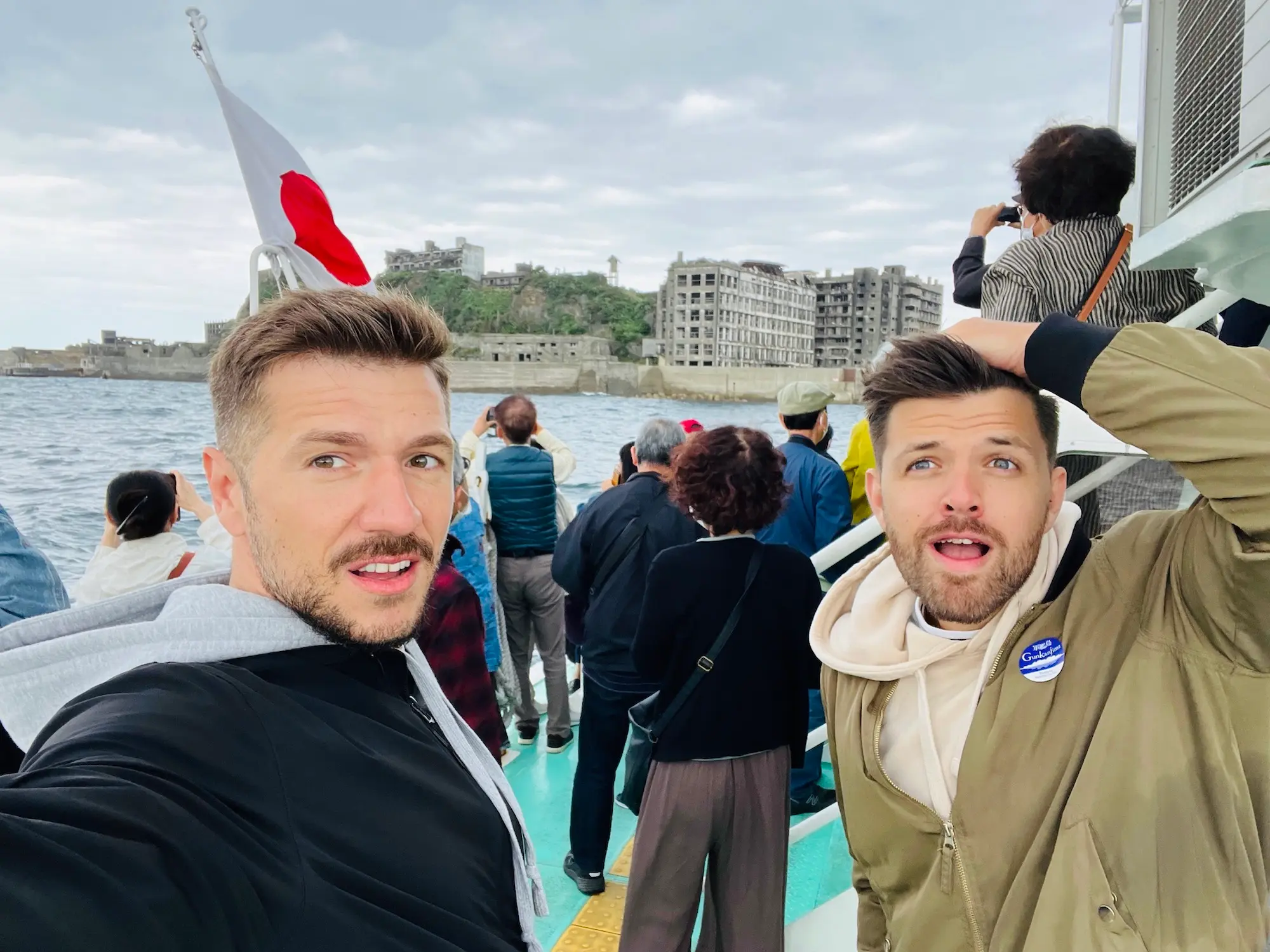 During our recent road trip through Japan (yes, we took a real holiday this time😎), we decided to visit Nagasaki🇯🇵. Our main goal was to see Hashima Island, an abandoned site that resembles a battleship. I didn't have high expectations for the city itself, as my previous knowledge of it was limited to its tragic history as the second city to experience an atomic bomb. However, I was pleasantly surprised by how much I enjoyed Nagasaki.
Its rich history makes it one of the most fascinating cities in Japan. Situated on the western coast of Kyushu, Nagasaki has played a vital role in the country's international trade and cultural exchange. It was once the only port in Japan allowed to conduct trade with foreign countries, resulting in the establishment of various foreign settlements such as the Dutch and Chinese communities. Additionally, Nagasaki has a rich history as a center for Christianity in Japan. During the 16th century, Portuguese missionaries introduced Christianity to Japan through Nagasaki, which subsequently became the center of the country's Christian community. Sadly, the Christian converts were later persecuted and martyred for their beliefs, and the city is home to several important Christian sites, including the Oura Church and the Twenty-Six Martyrs Museum. Nagasaki is also home to several UNESCO World Heritage Sites, including the Glover Garden and the iconic Nagasaki Peace Park, making it a must-see destination for any traveler to Japan.
Anniversary in Nagasaki: Food in Nagasaki and Karaoke - A Perfect Celebration!
Here in Nagasaki, Ryan and I celebrated our one-year anniversary, and it turned out to be the best anniversaries we could've had🥂. We started by having a nice dinner, and I was excited to try my first nagasaki sushi🍣 restaurant in Japan. Before that, we went to a local Japanese bar🍻 where we tried okonomiyaki, a savory pancake made with various ingredients. Although it wasn't my favorite Japanese food, it was still an interesting experience.
Afterward, we went to what turned out to be one of the best sushi restaurants in the area, Taichi sushi. The owner was born in Gunkan Island, which we were planning to visit the next day, that he left at the age of 11. The specialty of the restaurant was squid🦑, and the chef had a unique way of preparing it to make it less squishy. We also tried sea urchin for the first time, which tasted like a creamy version of the ocean and reminded me of oysters.
During dinner, we had the pleasure of talking with a local businessman who shared a lot of interesting information about Japan with us. We also drank cold and hot sake🍶 (it's a must!), which made for a great evening.
After dinner, we headed to a karaoke box🎤, and it was my first time experiencing one in Japan. I loved it, but We had some trouble figuring out how to work the display initially.
A cruise in Nagasaki: A Look into the History of Hashima island, Abandoned Japan
On the second day of our trip to Nagasaki, we visited Gunkan Island. This island was once used for coal mining and forced labor was also carried out there, including the exploitation of Chinese and Korean workers. Initially, China and Korea opposed its inclusion in UNESCO, but an agreement was eventually reached with Japan. At one point, Gunkan Island had the highest population density in the world.
If you plan to visit, keep in mind that only two boats depart for the island each day. It is important to note that docking on the island is not always possible due to strong currents. However, in such cases, part of the ticket cost will be reimbursed and two postcards will be provided. During our visit, we were unable to dock on the island due to the current. However, the captain took us around the island twice, providing us with a good view of the surroundings and verbal explanations in both Japanese and English.
In addition to the island, the cruise itself was enjoyable as we were able to see the Port of Nagasaki, including the Mitsubishi Dock and the XXL Megami Ohashi Bridge. Once back in the port, we were pleasantly surprised to find that Japan offers great deals for lunch. I ordered a spicy noodle soup with lots of meat, including bacon, and it was delicious - the best ramen I've ever had and all from a vending machine!
Unveiling Nagasaki's Atomic Bomb Area: A Thought-Provoking Experience
We concluded our Nagasaki trip by visiting the atomic bomb area, which was the hypocenter of the atomic bomb explosion. This area houses the Atomic Bomb Museum, voted as the best museum in Japan by TripAdvisor users.
Additionally, there is the Memorial Park with a remarkable statue that resembles a fusion of Buddha, Jesus, Shiva, and Goku from Dragon Ball😇. The memorial is strikingly beautiful and features a peaceful garden.
Our entire experience was incredibly intriguing and thought-provoking. For example, I pondered how many atomic bomb tests have been conducted (over 2000) despite the destruction that they caused in Hiroshima and Nagasaki, as well as the adverse effects these tests have on the environment🤯.
If you are in Japan, I highly recommend setting aside time to visit Nagasaki, which is located in Kyushu, one of the coolest places in Japan and where we savored the best food!
---
To read more about Japan, check out: