Published on
How to Work Abroad Without My Boss Knowing
Authors

Name

Fabio Marcato

Twitter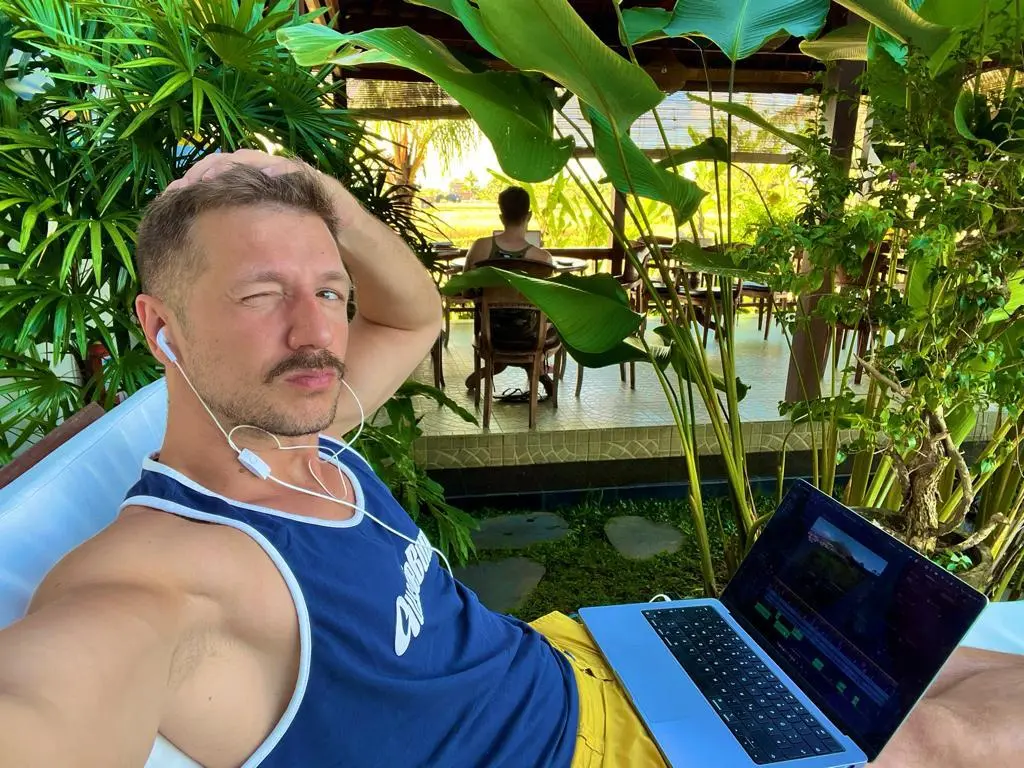 In this guide, we will go into how to work from wherever without the boss knowing. By the end of this, you will have a fool-proof set-up to make your job assume you are still working remote inside the country when, in fact, you have actually f***ed off to Bali or Mexico for a few months.
In this day and age, remote work is ample with all types of skillsets making it possible, but so many countries have rules on work-from-abroad policies. For instance, in Germany, many companies allow a maximum of 2 weeks working abroad. While they are mainly worried about the liability risks of something happening while you are away, it is your life and if travel is a hobby, why can't it be exercised daily like any other hobby? Plus, plenty of digital nomads claim being in different places around the world actually enhance productivity.
So let's jump right into: what do you need to do to create a fool-proof set up that will allow you to work remote while secretly traveling?
---
1) Aim to work the same hours ⏰
This means if you are based in Europe, but are in Bali, you will probably be working from like 4pm to 1am.
Don't worry, you will quickly start to love those preciously long mornings.
Now, good luck if you are going the other direction to Mexico 😴.
2) Keep your computer's timezone in that of your home country ⌚️
You don't want to be accidentally sharing your screen and someone happens to spot it is 21:30. This will also help to mentally help you understand where you are in the work day.
Make sure this is manually set: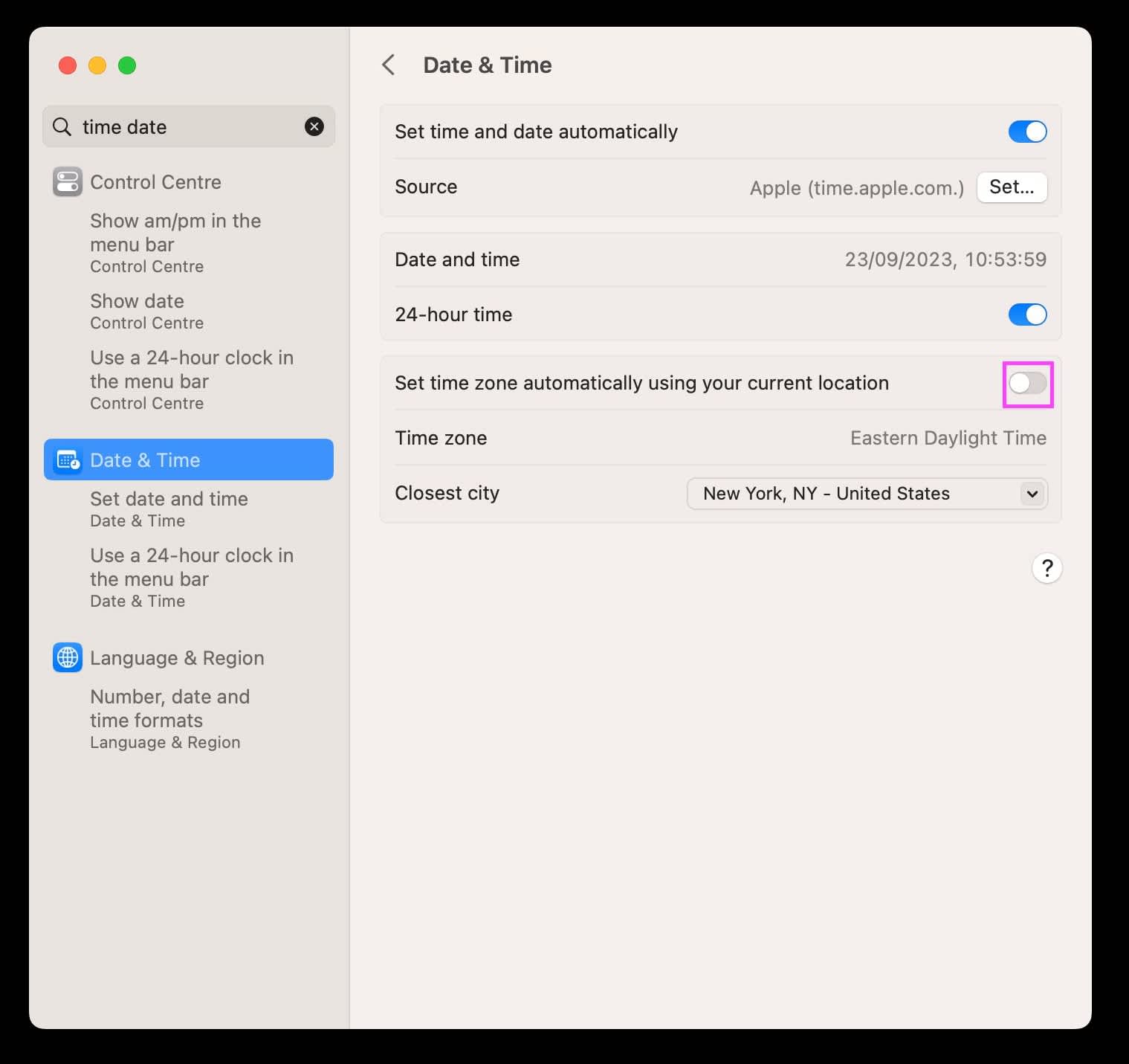 3) Use a VPN religiously 🚦
What is it exactly? This is a solution to how to hide your location (IP address) when working abroad.
Think of a VPN as a cloak of invisibility for your online identity. Just like Harry Potter's invisibility cloak, a VPN can protect you from prying eyes and keep you safe from online threats and from others being able to see where your location is. You can essentially mock your IP address' location to be in that of your home country (or wherever).
In countries where the cybersecurity risk is higher, this is essential to have, particularly to keep your work data safe. And it should keep you safe in case the IT department decides to creepily peer into what you are doing.
I have another post solely for the purpose of understanding VPNs more, but if you want to cut to the chase, you can't really go wrong with ExpressVPN, NordVPN, Surfshark.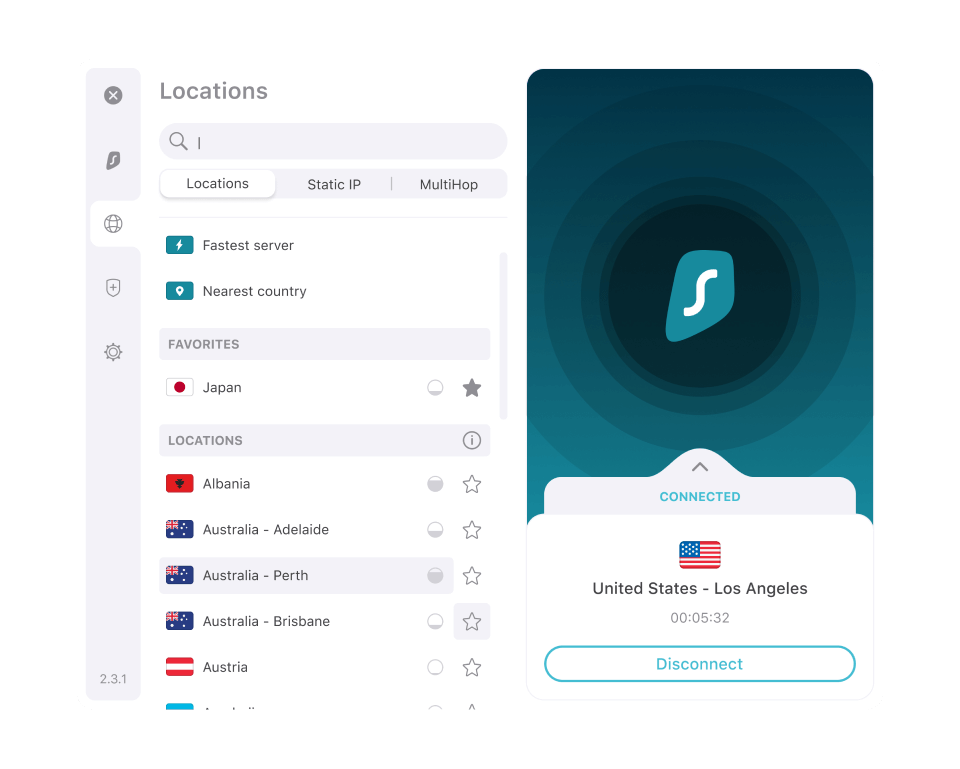 Surfshark's intuitive interface
4) Make sure your Slack app's time is synced up with the time of your home country
This is only useful if you are using Slack, but a good thought in case you are using other work messaging apps.
FIRST: Make sure the 'Set Timezone Setting Automatically' setting is toggled off on your 📱. If you forget this, it will sync up to your phone's clock every time you open your 📱😱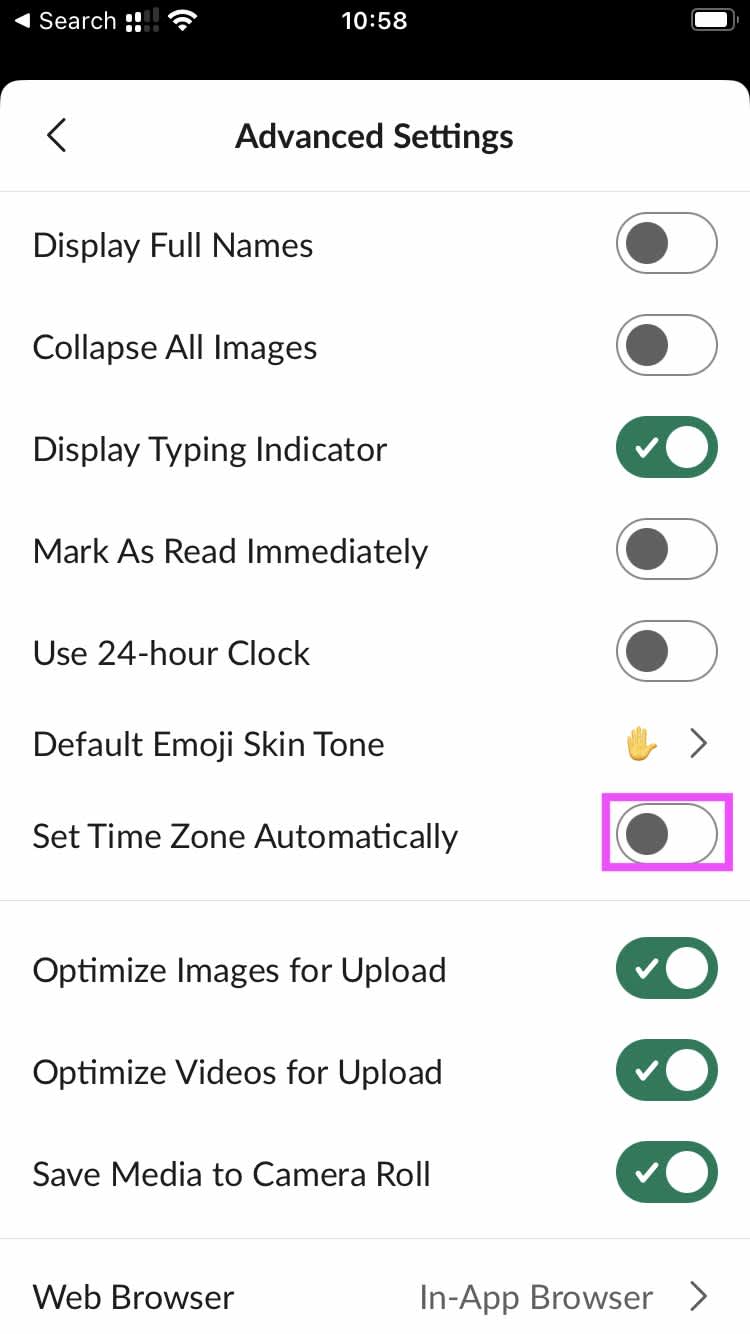 SECOND: Make sure to manually set the timezone you are in on your 💻.
If you forget to do this, people can see in your profile which timezone you are in, and it will raise questions.
5) Zoom/Google Meeting times 💡
Embrace the plethora of virtual backgrounds or blurs 📹.
Adapt the lighting of your room. i.e. If it is night in Bali, you have to shine more light on your face 🔦.
Throw on a sweater, even if it is 40 degrees C 🧥.
6) Small talk on meetings 🎙️
Be always aware of the likely depressing winter weather in your home country ☀️
If someone asks about your weekend, just make it seem like you are always "taking it easy". They generally don't care how your weekend went anyway
Try to turn the conversation to them as fast as possible - remain a mystery
7) Uh oh, a person high up is in town and wants to do a 1:1 in person 👯‍♂️
Excuses:
Covid - it still exists and very much rampant.
You are on the other side of the country that day. This probably wouldn't work if your home base is in Monaco or Vatican City.
8) Stay healthy 🩺
On a more serious note, if shit really hits the fan in terms of health, you are going to need a seamless solution.
We use SafetyWing for travel health insurance.
---
But before you go through all of this, maybe think about proposing it to your manager
Depending on where you are going and how international your company is, you may be able to bypass the rules. As my company has offices in the United States and I am a citizen there, I was able to get three months of working remotely from there approved. It saves the stress of keeping such a big secret 😅, but of course when all else fails, you have this guide to assist you.
---
Check out some of our digital nomad guides to inspire your secret escape:
---
Hello, sexy reader! We want to be transparent with you – some of the links in this post are affiliate links. But here's the good news: clicking on them won't cost you an extra dime. In fact, it might save you money! So go ahead, click away, and enjoy the perks without the added expense. Thanks for supporting our site!