Published on
Offbeat Travel Destinations: A New Adventure for Nomads
Authors

Name

Ryan Kretch

Twitter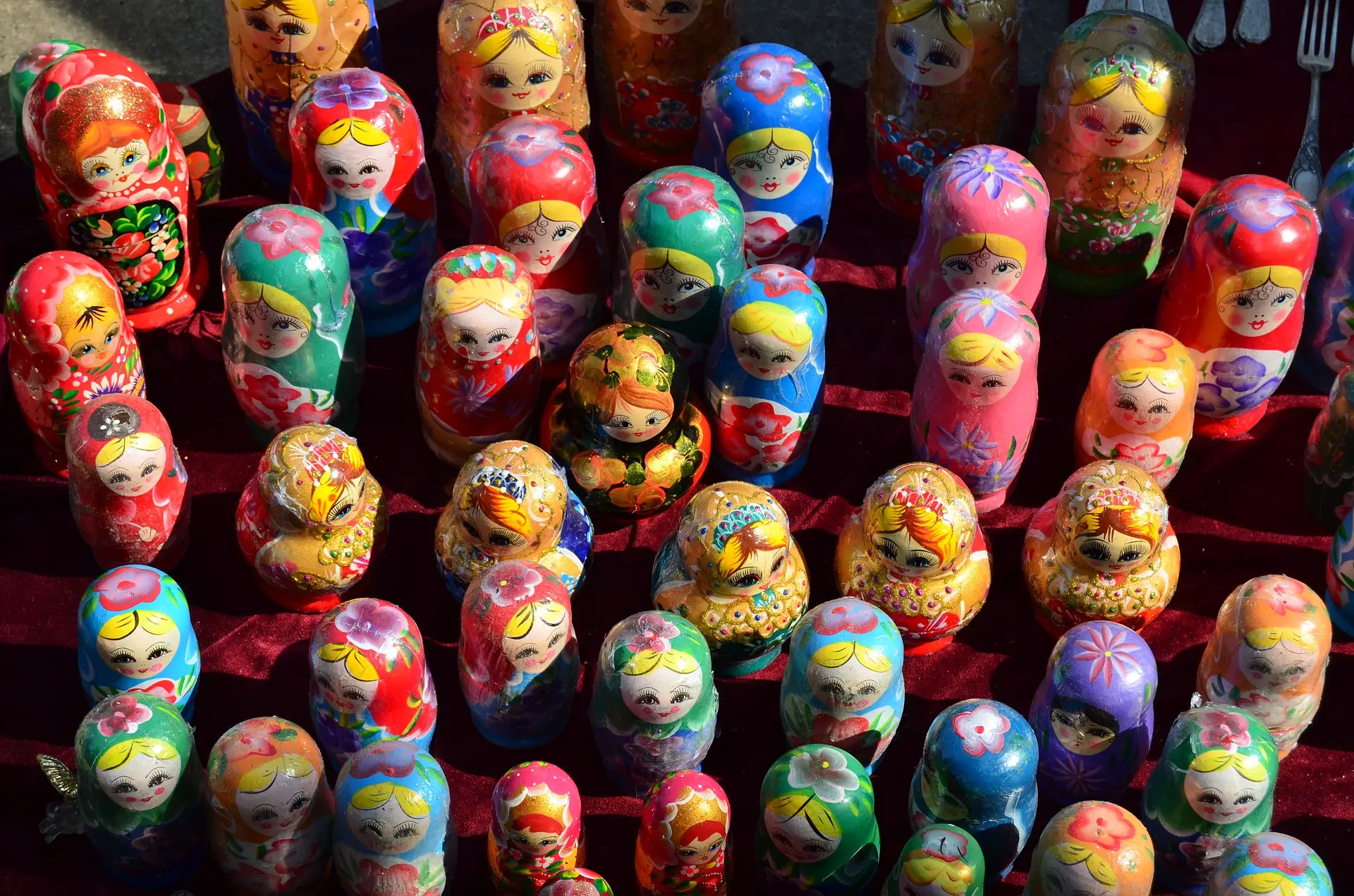 Had enough of all the influencers flooding Bali and Thailand? Tired of the same old coworking spaces in Barcelona? Listen up, you free-spirited, tech-savvy wanderers, we have a list of ten totally off-the-radar destinations for digital nomads like you who crave uncharted territories. Grab your laptops and let's go offbeat! 
The Best Places for Digital Nomads (who want something totally different)
1. Ulaanbaatar, Mongolia 🇲🇳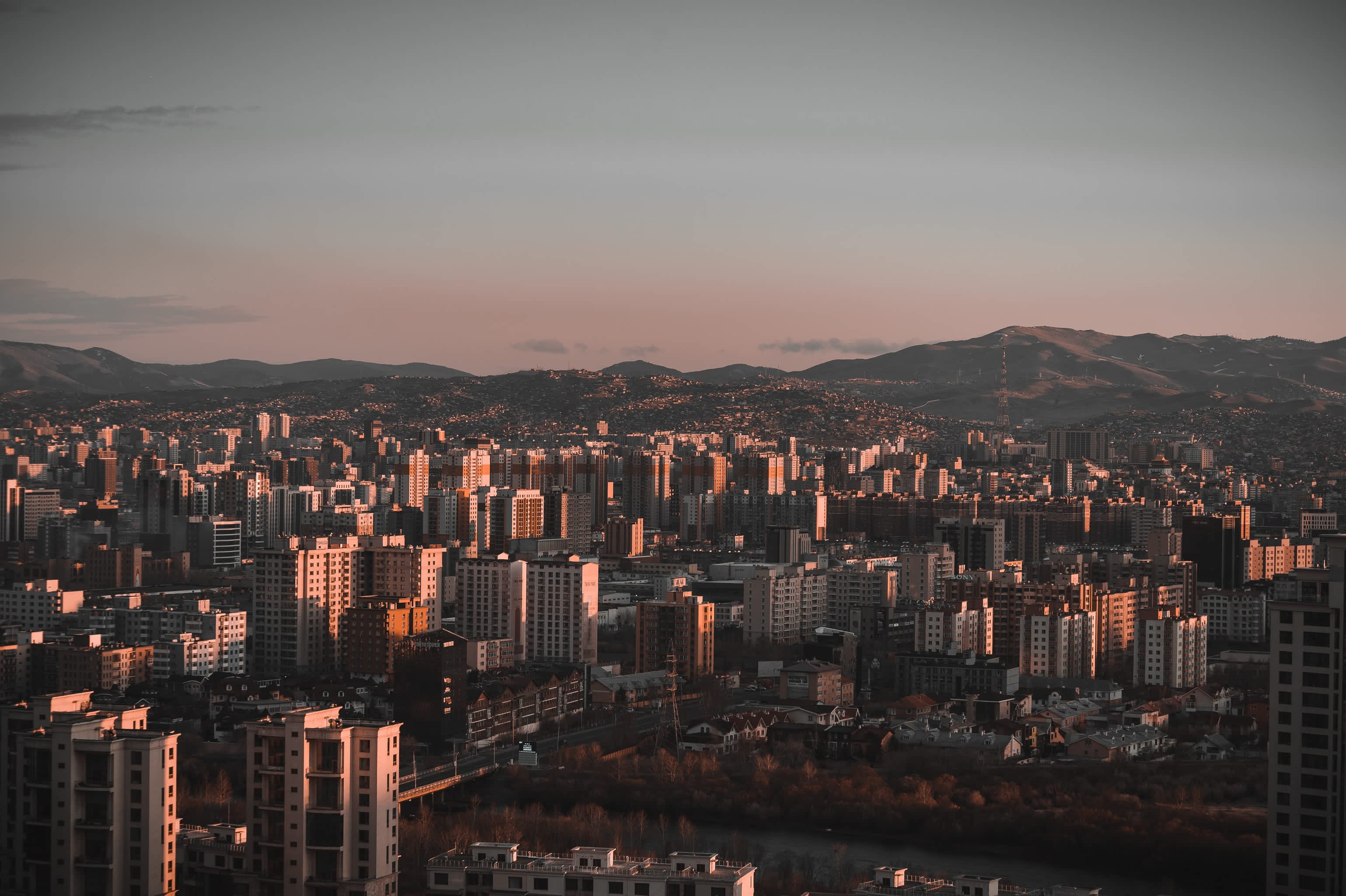 Photo by duku. photography on Unsplash
Swap your beach shorts for a coat and experience the vast steppes of Mongolia. Ulaanbaatar, the country's capital, boasts a unique blend of traditional lifestyle and modern amenities, with surprisingly good Wi-Fi. 
But don't let the chill deter you. Ulaanbaatar is not your typical snow globe city. As you explore this offbeat destination, the city unfurls like a nomad's dream, with its vibrant nightlife, intriguing history, and the charm of its people, making it an unusual yet appealing choice for digital nomads. 
Find yourself lost in the labyrinth of the city's old quarter, soaking up the rich culture, or sipping on some airag (fermented mare's milk) at a local tavern. With a coworking space, a warm yurt, a bowl of steaming Buuz (Mongolian dumplings), and the endless expanse of the Gobi Desert as your backdrop, Ulaanbaatar offers an unforgettable experience for the adventurous nomad.
2. Plovdiv, Bulgaria 🇧🇬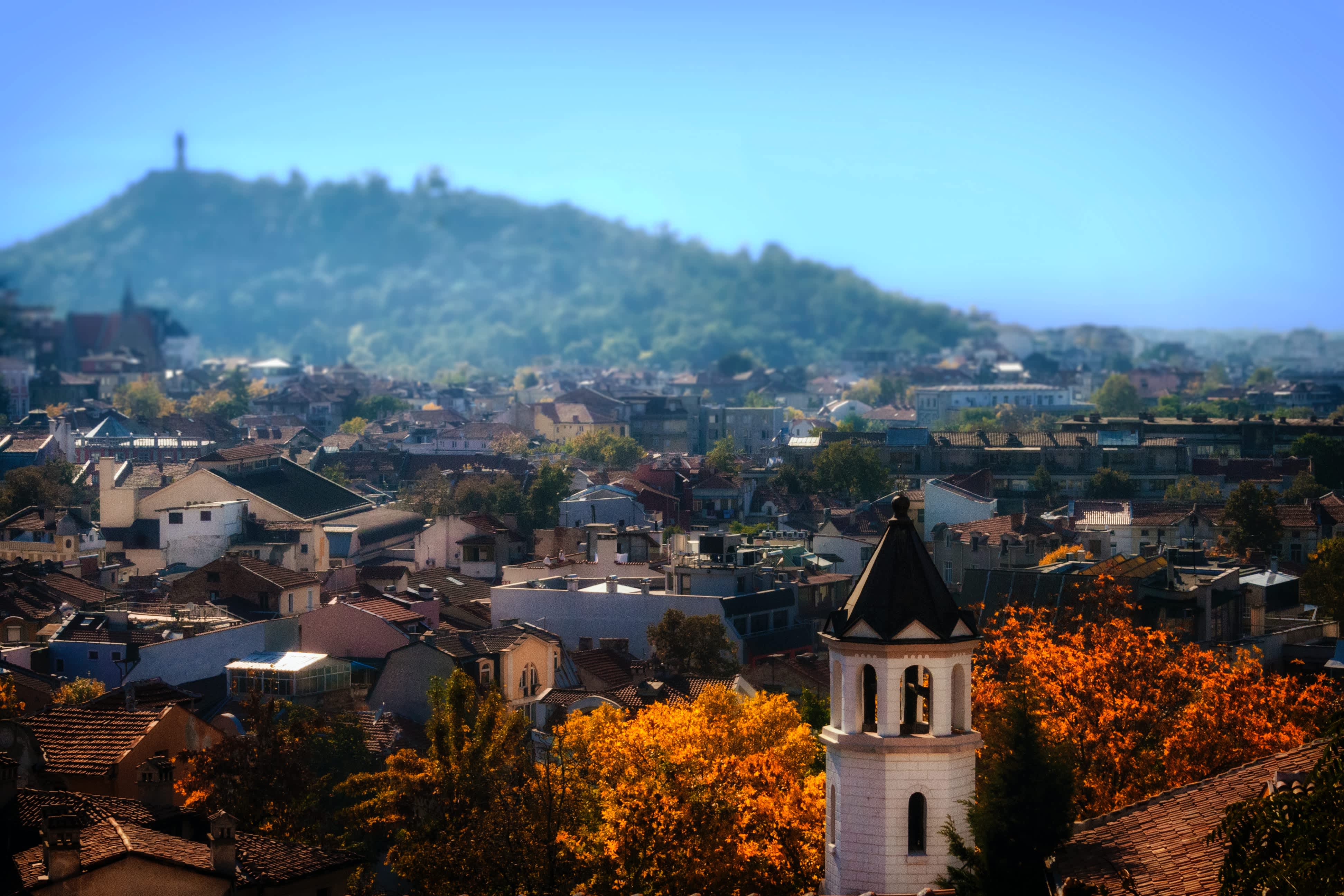 Photo by Deniz Fuchidzhiev on Unsplash
Europe's oldest inhabited city, Plovdiv, offers a vibrant artistic scene and affordable living. Plus, it's just a stone's throw away from Bulgaria's thriving tech hub, Sofia. 
But wait, there's more. Plovdiv is not your usual mainstream travel destination, which makes it perfect for digital nomads looking for something different. This city is truly a historical buffet with its Roman amphitheater, numerous museums, and a quaint old town filled with centuries-old houses. And don't even get us started on the Kapana district - it's an artsy enclave brimming with hipster cafes, indie boutiques, and craft beer bars.
And for those who value their peace and quiet, Plovdiv is far less crowded than the traditional nomad hotspots like Bali or Chiang Mai. But don't worry, the digital infrastructure here is top-notch, making remote work a breeze. So, if you're after a city that effortlessly blends the old with the new, and the familiar with the offbeat, pack your bags for Plovdiv!
3. Guanajuato, Mexico 🇲🇽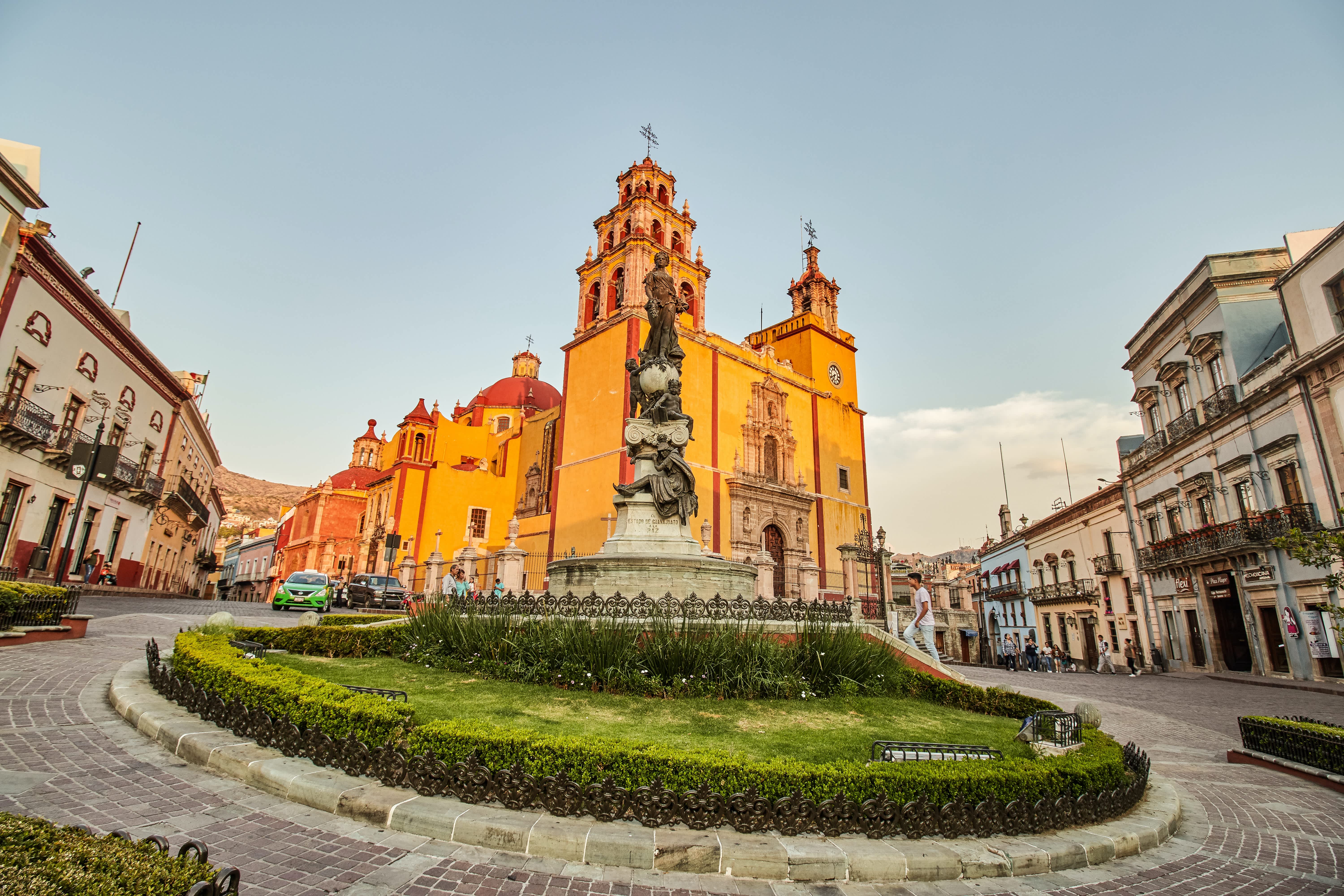 Photo by Gerardo Martin Fernandez Vallejo on Unsplash 
Forget Cancun; the UNESCO-listed city of Guanajuato is where it's at! With its colourful streets, rich history, and a sizeable digital community, it's a hidden gem for nomads who love culture with their code. 
Did we mention the city's underground network of tunnels? They're not just for the boy wizards of the world, but also for digital nomads who want to play real-life Pacman while navigating their way to the local mercado. Speaking of local markets, Guanajuato's Mercado Hidalgo is a foodie's paradise, offering a taste of authentic Mexican cuisine. Between tacos al pastor and a cup of pulque, your palate will be as stimulated as your programming prowess. 
What's more, Guanajuato offers affordable housing options for those balancing wanderlust with Wi-Fi needs. With the city's co-working spaces, you'll find a community as vibrant as the houses that sprawl across the cityscape. So, pack up your digital backpack, bid adieu to the ordinary, and say 'Hola' to Guanajuato - your offbeat nomad destination of dreams.
After all, why should beach bums have all the fun?
4. Da Nang, Vietnam 🇻🇳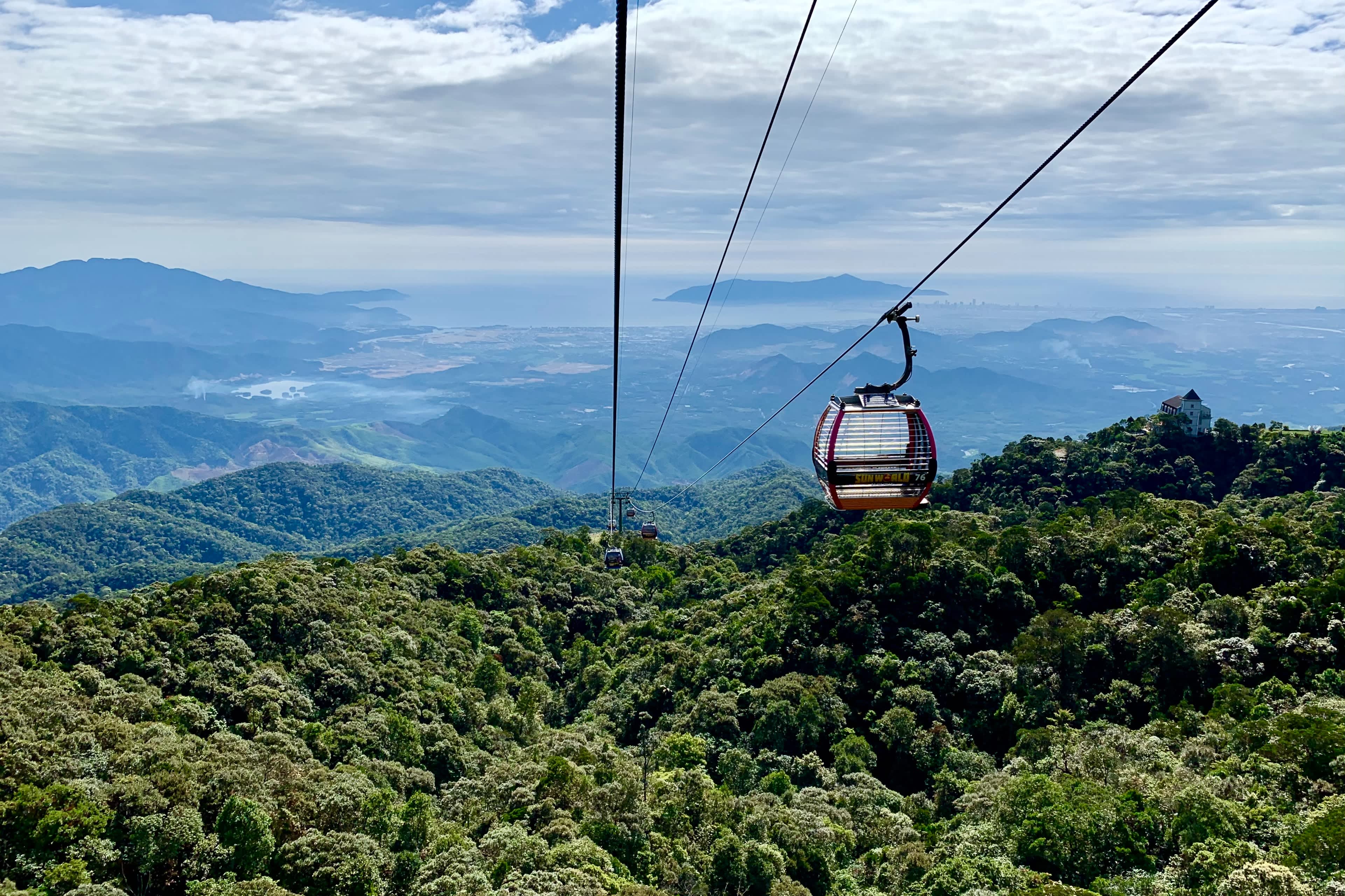 Photo by Stefan K on Unsplash
While Hanoi and Ho Chi Minh steal the show, Da Nang is quietly becoming a hotspot for digital nomads. It's got beaches, mountains, affordability, and yes, good coffee! 
But it's not just about the stunning vistas and the caffeine jolt. This little-known Vietnamese gem offers an array of coworking spaces that ooze creativity, from minimalist design havens to bohemian chic shacks. The fact that they're equipped with high-speed internet and ergonomic chairs is just the cherry on top.
And let's not forget the food scene. From the spicy symphony of a hot bowl of bun bo hue to the sweet melody of a freshly baked banh mi, Da Nang is a gastronomic paradise that adds a dollop of culinary adventure to your digital nomad life. No more surviving on instant noodles and canned beans! 
Then there's the cost of living. Da Nang is kind to your wallet, allowing you to soak up its tireless energy without worrying about breaking the bank. In this city, you can rent a beachfront apartment, eat delicious street food for every meal, and even hire a weekly massage therapist - all without draining your savings.
Now, that's what we call living the nomad dream!
5. Tallinn, Estonia 🇪🇪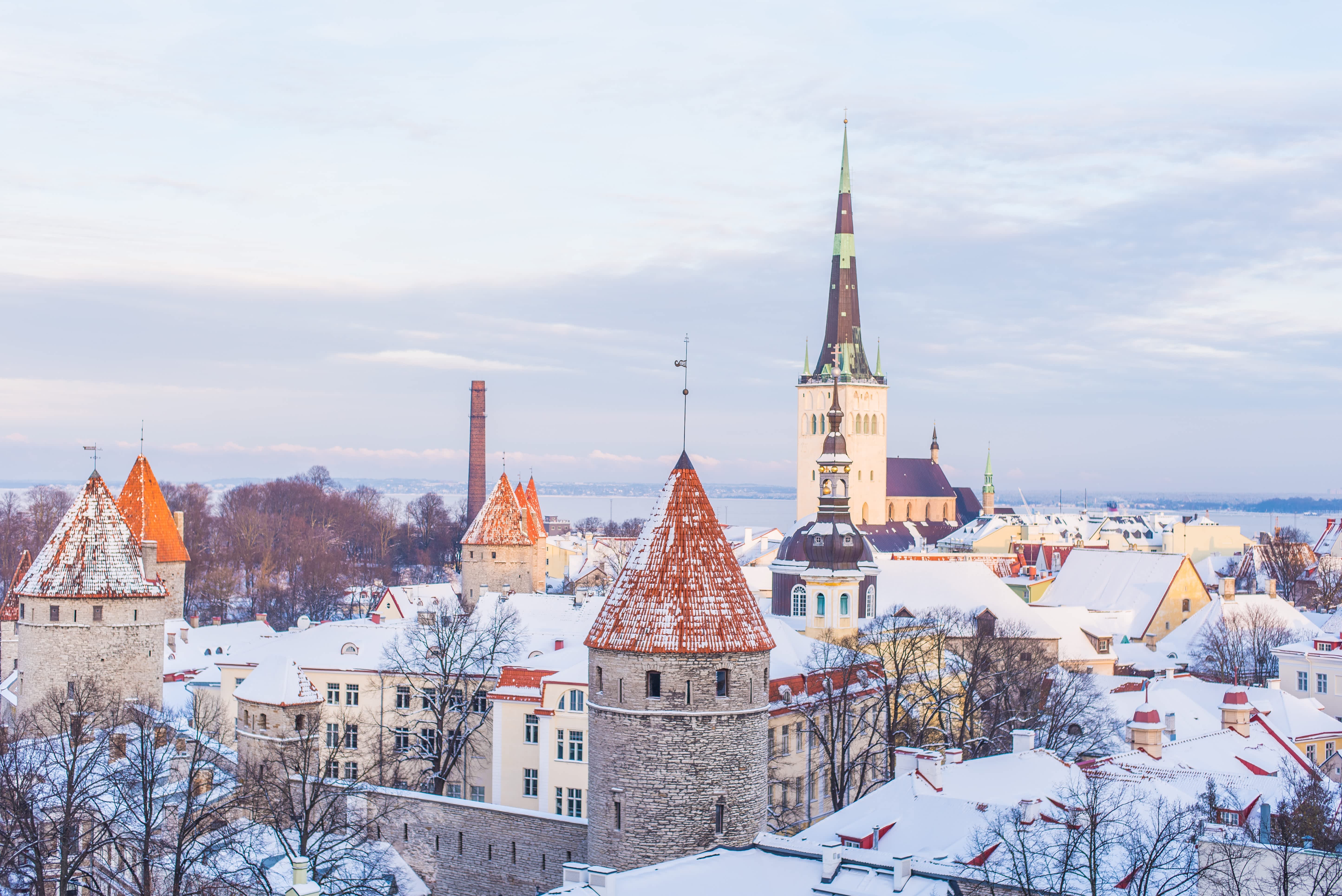 Photo by Ilya Orehov on Unsplash 
As the world's first digital society, Estonia is a tech nomad's dream. Tallinn, its capital, is home to Skype's headquarters and offers digital nomad visas. So, why not stay a while? 
Charming yet futuristic, Tallinn in Estonia is a wild blend of medieval architecture and modern tech scene. The city is brimming with co-working spaces and coffee shops, ensuring you'll never be far from a strong Wi-Fi signal or a robust cup of joe. Estonians are known for their stoic demeanor, but don't let that fool you; they're as friendly as they come and always ready to lend a helping hand to a lost nomad. 
Let's not forget, Estonia has a digital nomad visa. This visa allows you to work and travel in Estonia for up to a year. Now, isn't that a refreshing break from those pesky 90-day Schengen visa limitations? Plus, Tallinn is ridiculously affordable. You can live like a king, or at least a very comfortable commoner, without draining your savings. What's not to love? 
Of course, there's more to Tallinn than just work. The city is a cultural hub, boasting a variety of festivals year-round from music to film, food to beer. And when you need a break from the bustling city life, the country's vast forests, serene lakes, and sandy beaches are only a short trip away. Tallinn might not be on every digital nomad's radar, but it should be.
6. Cuenca, Ecuador 🇪🇨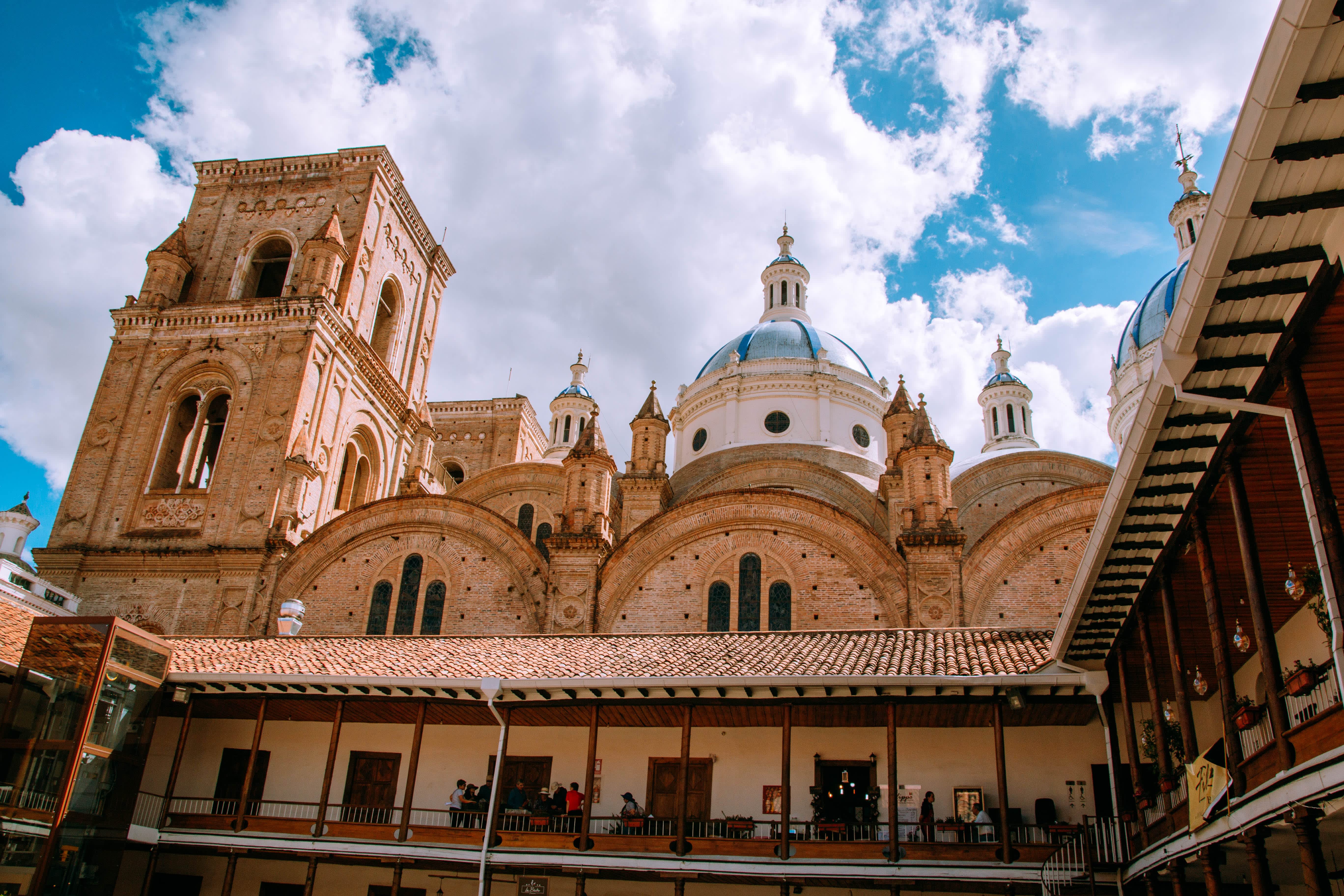 Photo by Juan Ordonez on Unsplash
With its colonial charm, affordable living, and lush surroundings, Cuenca is an unexplored paradise. The city also has reliable internet, making it a great base for exploring the Andes. 
But wait, there's more! If you're the type who loves to soak in the culture, the city's historical center, a UNESCO World Heritage Site, will be an enchanting maze for you. Stroll through its cobblestone streets, gaze at the centuries-old cathedrals, or stop by a street-side café for that perfect photo-op. And if you're lucky, you might even stumble upon a local festival, offering an authentic taste of Ecuadorian culture.
For the outdoorsy digital nomads, Cuenca won't disappoint either. The nearby Cajas National Park with its emerald lakes and misty tundra landscapes will surely satiate your thirst for adventure. Let your nomadic spirits guide you through this untouched wonderland! 
So give the overcrowded Bali a break, and step into the charming lanes of Cuenca. It's not just a city, it's a lifestyle. A lifestyle that will make you want to stay!
7. Valparaiso, Chile 🇨🇱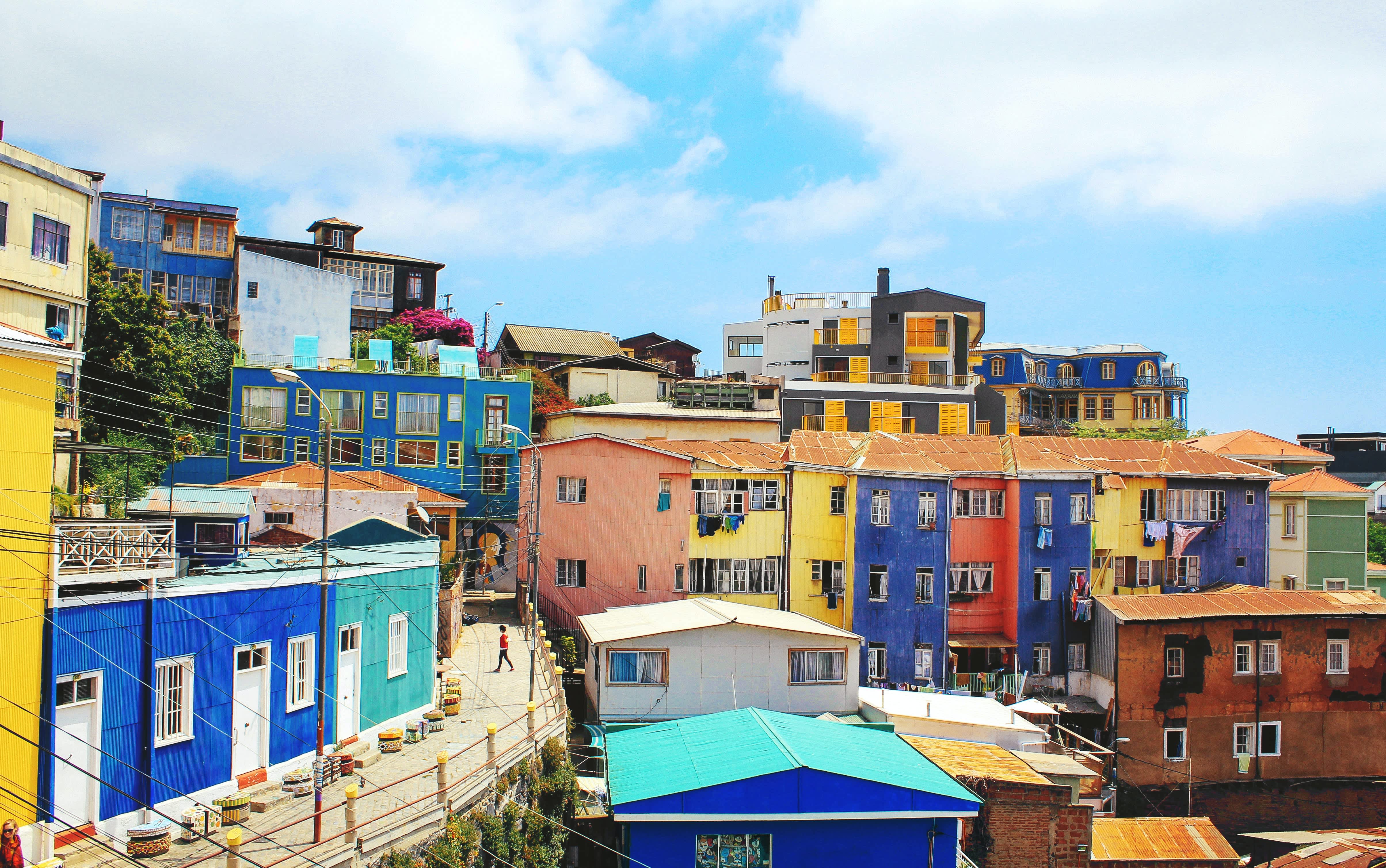 Photo by Loïc Mermilliod on Unsplash
Leave the icy winters and typical digital nomad hotspots behind. Instead, dip your toes in the Pacific Ocean while enjoying a Pisco Sour. Welcome to Valparaiso, Chile – a city as vibrant as the personalities it houses. 
The city is a sprawling canvas of street art, with walls adorned in a riot of colors. And it's not just the art that's colorful here. The city itself is a maze of hills dotted with brightly painted houses, a sight that's bound to get your creative juices flowing. 
For the workaholics, don't fret. This bohemian paradise boasts a plethora of cafes with robust Wi-Fi, making it an ideal place for digital nomads. Plus, the cost of living is a fraction of what you'd pay in the traditional digital nomad cities. 
8. Kigali, Rwanda 🇷🇼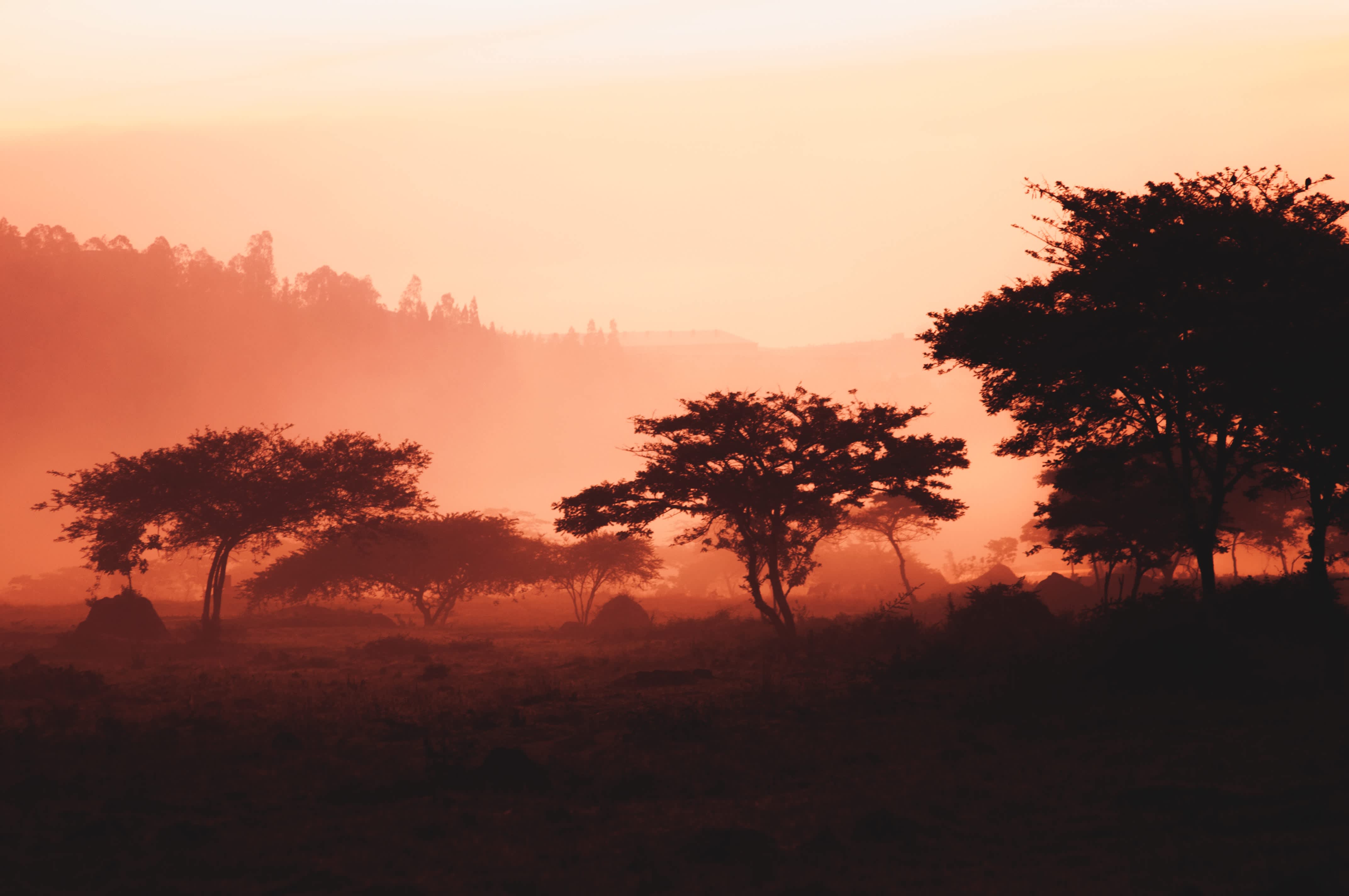 Photo by maxime niyomwungeri on Unsplash 
Kigali, Africa's cleanest city, is a vibrant tech hub with a fast-growing startup scene. Plus, it's a gateway to some of Africa's most stunning landscapes. 
Often overlooked, Kigali's reliable internet and abundant co-working spaces make it an attractive base for digital nomads. The city's safety and affordability, combined with its temperate climate, provide a favourable living condition for the tech-savvy wanderers. 
Furthermore, Kigali is not just about work. It's about discovering the rich Rwandan culture and history. Visit the Kigali Genocide Memorial, explore the local markets, or simply sit and sip a cup of their famed coffee, there's always something to do.
It's the perfect offbeat destination for those who crave for a dash of adventure after a day's toil on their laptops.
9. Medellin, Colombia 🇨🇴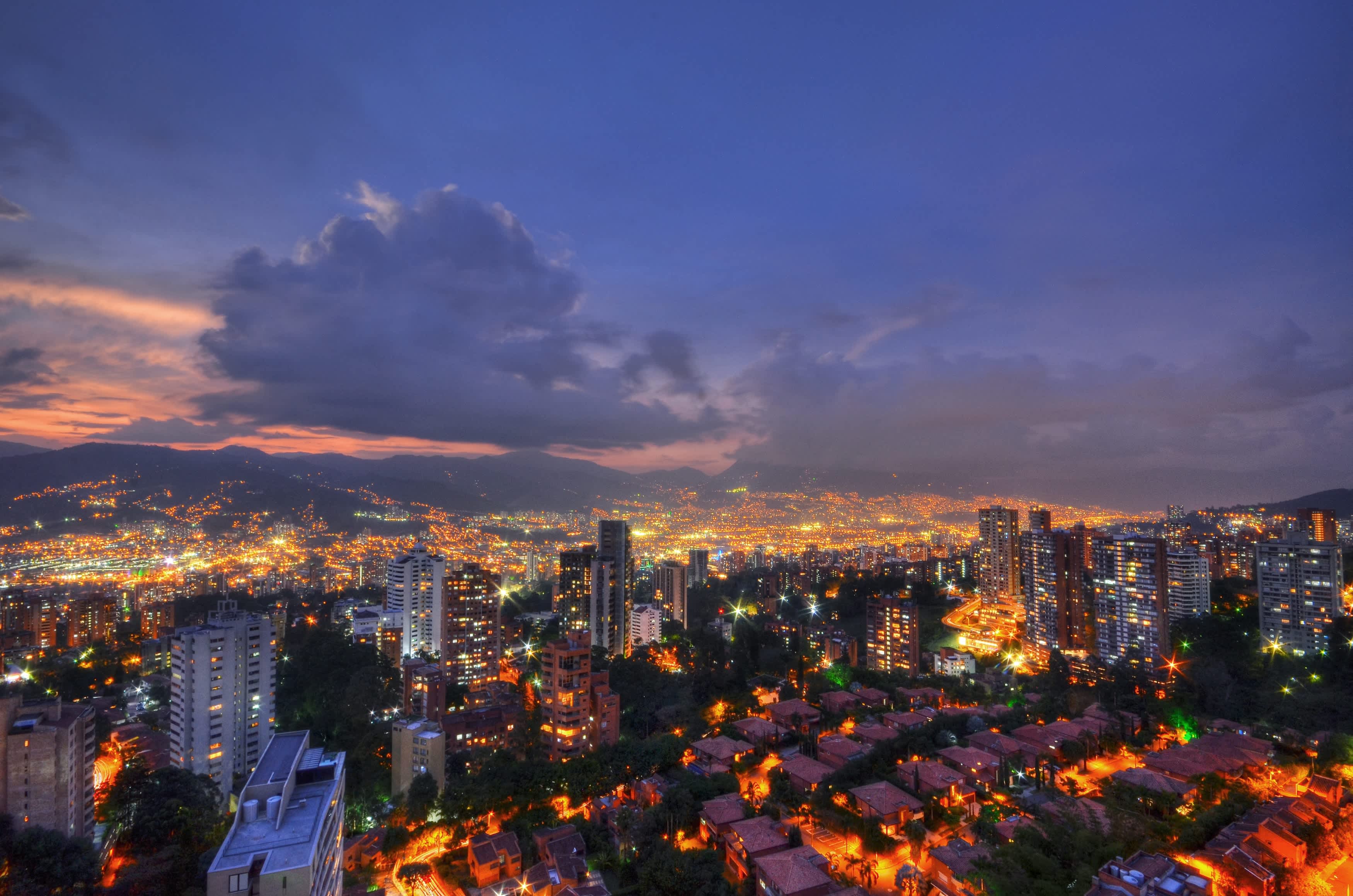 Photo by Joel Duncan on Unsplash
Once notorious, now famous for its innovation, Medellin is a city transformed. With lush hillside views, a blossoming digital scene, and a perfect climate, it's not just another 'Pablo' city. What used to be a city that reeked of danger and uncertainty now serves up a different kind of buzz - that of opportunity and innovation.
Medellin, like a phoenix rebirthed from the ashes, has emerged as a hub for digital nomads. In this city, you won't just find thousands of remote workers tapping away at their keyboards; you'll find a community. A camaraderie that stretches across co-working spaces, coffee shops, and even within the confines of one's own home. Medellin's perfect climate, which has earned it the nickname of 'City of the Eternal Spring,' is an added perk.
But let's not forget about the affordable cost of living, the fast internet, and the fantastic local cuisine that makes even the most mundane of workdays feel like a vacation. 
Skip the cliched beaches of Bali or the crowded coffee shops of Chiang Mai. Instead, take a chance on Medellin. This isn't just a city, it's a movement, and it's calling your name.
10.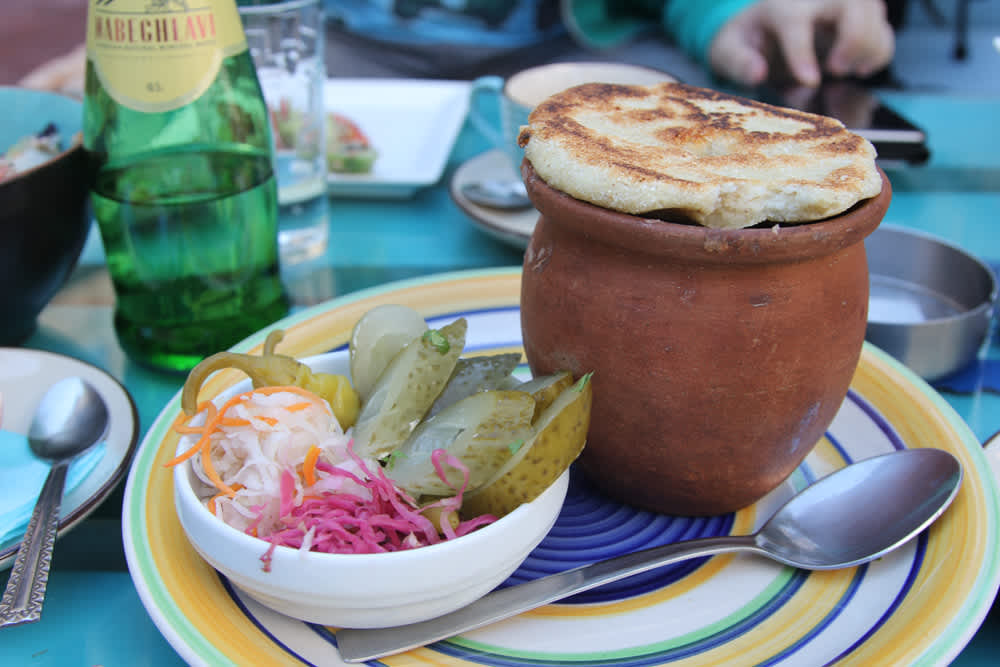 Tbilisi is an unexpected nomad heaven with its affordability, high-speed internet, and a one-year digital nomad visa program. Throw in a unique culture, and you've got a perfect offbeat destination. 
But wait, there's more than just Wi-Fi and a wallet-friendly cost of living to this Georgian gem. The city itself is a luscious blend of the old and the new, with cobbled streets and Georgian architecture juxtaposed against modern cafes and co-working spaces. This city is a hotchpotch of influences - East meets West, traditional meets contemporary, and somehow, it all works splendidly together. 
Foodies and wine connoisseurs, rejoice! Tbilisi's culinary scene is a delight, offering a smorgasbord of local fare like Khinkali (Georgian dumplings) and Khachapuri (cheese-filled bread), not to mention the local wine that's enough to make Bacchus himself swoon.
The nightlife in Tbilisi is another enticing factor, with an array of bars and clubs, ensuring your post-work hours are just as exhilarating as your work hours. Being situated at the crossroads of Europe and Asia gives Tbilisi a unique advantage. If you ever fancy a break from your digital nomad lifestyle, there's a plethora of stunning landscapes within a stone's throw. From skiing in the snowy mountains of Gudauri to sunbathing on the Black Sea coast, Georgia's diverse geography offers a refreshing weekend getaway opportunity for every nomad. 
---
Going to these places will also save you tons of money in the long-term, as the cost of living is excessively lower than other more on-the-radar places.
Remember, the world is vast, and Wi-Fi signals are everywhere. So, don't just follow the herd; chart your own path. Happy nomading!
---
Some other offbeat places to check out: