Published on
Save Money in Japan: Accommodations, Transportation, Food & More
Authors

Name

Ryan Kretch

Twitter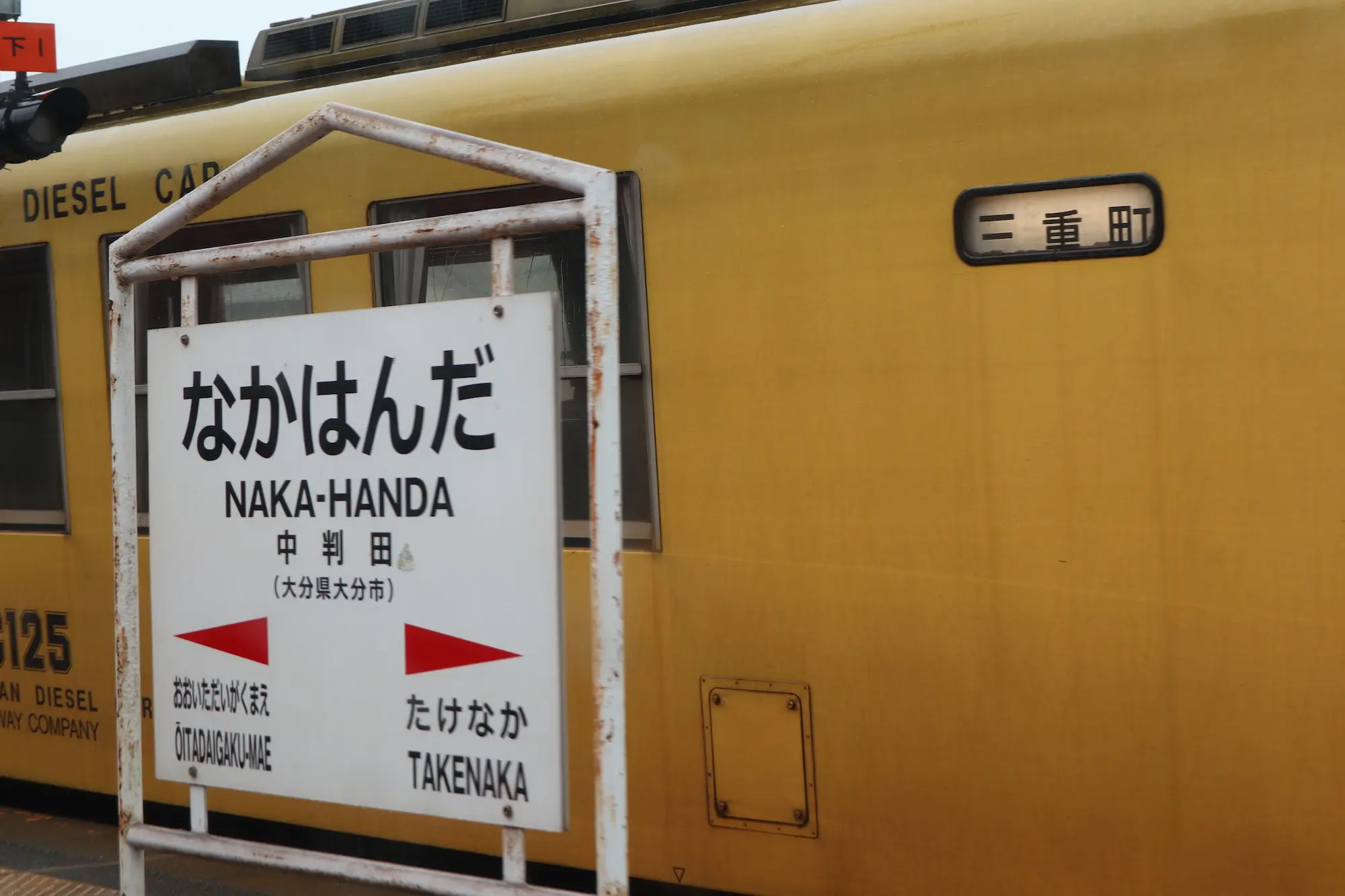 Having been to Japan on short trips before when I was living in Shanghai back in the 2010s, I was hella scared that a month-long trip was going to have me whoring myself on the streets in exchange for food and housing. This time, while we certainly have splurged in some areas, we are realizing that Japan is not bank-breaking like I had previously assumed.
However, if you are just rocking up to Japan for the first time, and you look at the price of a Shinkansen (bullet train), you may have the sudden urge to reach out to your grandmother and ask her to give an advance on your inheritance. Instead of doing something as disturbingly unethical as that, just read this brief guide of money-saving tips, which will allow you to cut corners, and do things on the cheap while still experiencing Japan to its fullest. Think of it as your handy-dandy budget Japan travel planner.
Sleeping on a Budget in Japan 🏨: How Booking.com and Karaoke Helped Us Save Big
In general, we have found that accommodations are not so bad here in Japan! Even in the big cities, I am surprised that my nightly costs are about as much as I would pay if my rent were divided by the day in Berlin.
Use
This site has saved us for accommodations on this trip. Since we planned our itinerary quite loosely and have thus booked a few days in advance or even on the same day, Booking.com has been a godsend and we are often super surprised by the cheapness of options on there. We have also noticed that Booking.com adds a lot of discounts on, such as Genius discounts and even a National Travel Support discount (which sometimes applies to only Japanese citizens, but oftentimes not).
On top of it, we've found that you do not have to sacrifice quality for price. For instance, we stayed in a place in Osaka that was 70 euros for two people for two nights and our sleep could not have been more restful.
Tips:
Try to build up at least a Genius Level 2 status (which usually happens after booking a few trips). It unlocks pretty substantial discounts and even allows you the occasional upgrade and free breakfast.
Make sure to download the mobile app, as there are the occasional mobile-only discounts as well
After searching basic info (the location, number of guests, etc.) sort everything by price (OR price and ratings - which will show you the best of both OR Genius - which gives you all the Genius discounts)
Don't shut-down hostels immediately. You can often get a whole room for lower than 30 euros per night! You may have to share a restroom and showers, but Japanese cleanliness tends to be another level compared to other countries, so this isn't such an issue.
Also, check out capsule hotels, which is perfect for the solo traveler that wants a bit more privacy than a hostel. You may feel like you are sleeping in a slightly larger version of a coffin, but hey, this blogpost is about cutting corners to save money 😀.
For the experience (and the savings) try a Japanese-style tatami room, which is pretty Marie Kondo (pre babies) minimalist where you sleep on a futon. It has made me want to convert my Berlin bedroom into this style.
We noticed a massive difference in pricing between weekdays and weekends. Perhaps settle for less expensive accommodations on the weekend and upgrade yourself on weekdays 😘
Japanese-style tatami room - minimalist, yet cozy
You can sleep in a karaoke (at least until 6am)
If the above method fails and all else fails, this option is a quirky way to cheap accommodations, albeit a bit rough. When we arrived to Hiroshima on a Saturday night, we noticed that accommodations were running roughly 150 euros for even just two beds in a dorm room 🥹 (which we feel too old to do anyway). We decided to instead opt for going to a karaoke after a few drinks and spending the night there instead. Japan is the birthplace of karaoke and with that, come private karaoke rooms that you can rent on an hourly basis or even for a whole night. As Fabio in particular loves karaoke, he didn't manage to sleep, but I took a 1 hour nap at the end of the session. We did emerge at 6am when the bar closed feeling a bit gritty, but a steady supply of 7/11 coffees and a little sleep on the Shinkansen to Osaka provided just what we needed to last until the following night.
Overall, we spent 38 euros for two people at karaoke from midnight until 6am. With food and drinks that allowed us to get sufficiently drunk, we spent just 25 euros more. Big savings from a low-key boring sleep in a hostel. Would we do it all the time, absolutely not, but once was a blast.
Tips:
Go to Manekineko which has locations all around Japan. Unlike other karaoke places, you can bring your own food and drinks in, thus having only to pay for the night. We went here and would leave occasionally to stop by the downstairs 7/11 to get snacks and sake (and beer and wine and vodka 🤪).
Ask for the "free time" option. This allows you to pay a set fee for as many hours as you like (until 6am).
If you are actually going to sing and not sleep, the song-picking system can be a bit confusing, so perhaps ask someone working there for a bit of help.
The start of our sleepover at a karaoke in Hiroshima
Stay Connected on Your Japan Trip 💻: Why Getting a Data Plan at the Airport is a Must
Get a data plan at whatever airport you land in
Do this right when you land and get to arrivals. There are plenty of options for either SIM cards (ideal for a solo traveller), or more popularly in Japan, getting a portable Wi-Fi router (which is basically just a programmed phone you can hot-spot that you can return to most airports on your way out or even send in the post - ideal for multiple travellers).
We got a router that allots 600 MB per day and allows you to connect 5 devices. For an entire month that comes out to around 70 euros total. While we sometimes hit the 600 MB limit (thanks to Fabio's Pokemon Go habits), it continues to work even at a lower speed. We honestly just use this for getting around and the occasional need to book on the road. There are enough places around with Wi-Fi to make just 600 MB more than enough for us. It is not always reliable, but hey, when you are on a mountain in the middle of nowhere, what Wi-Fi is?
Tips for Eating on a Budget in Japan 🍣: Vending Machines, Avoiding Touristy Hell Areas, and 7/11s
Eat at vending machine restaurants
Japan is the queen of vending machines, automation, and creating spaces where you can avoid human interaction altogether. This goes for restaurants as well! There are a ton of places sprinkled around where you order through a vending machine, most famously ramen places. As the labor costs of having servers is heavily decreased here, the money you will spend on lunch or dinner is significantly less than it might be otherwise. Sometimes at one of these places, you can pick up a big bowl of love for just 500 yen. That my friends is a hell of a lot less than what you would spend in Europe or the US.
Tips:
To operate these machines (particularly the non-computerized ones), generally you put the cash in first and select each item one by one. At the end of selecting all of your items, you can release the rest of your change.
Ramen from a vending machine shop 🍜
Avoid heavily touristy areas
I mean this is really not a Japan-specific thing, but I feel like the prices are amplified to another level in touristy areas. Take Dotonburi in Osaka, a heavily touristy foodie district, where prices are just insane (along with plenty of lines at peak meal times that add to the frustration). Most of the time, you can wander just a few streets over, stumble into any small restaurant, and expect to have a cheaper, much more authentic experience and dinner. Even better, ultilize that rail pass (if you have one) and check out some random districts that do not show up on the tourist trails. We have at times paid 1/4 the price in these random places (versus touristy places) for just as satisfying of a meal -- which was made even more satisfying by having extra Yen in our wallets afterwards.
Convenience stores are your friend, my friend
The 7/11s in Japan are not your 7/11s in US where the town junkie hung out with mediocre candy choices and slurpees. They are, alternatively, a sparkling clean foodie shrine on nearly every corner where all your hunger and thirst needs will be satisfied with just a few hundred yen, 24 hours a day. We tend to skip a big breakfast and head to the local 7/11, FamilyMart, or Lawson's for a Onigiri and a coffee (which you can even choose a STRONG option for an even better caffeine to price ratio ☕️☕️☕️). The selection is glorious, with tons of healthy options, so you can theoretically eat every meal here, without fears of becoming like the man from Super Size Me.
FamilyMart has our favorite coffee and snacks with 7/11 coming in at a close second place
Save Drinking Money in Japan 🍺: Try the 7/11 Challenge for Affordable Pre-Gaming
Pre-game at the convenience stores - 7/11 challenge
In Japan, drinking in public is a legal affair, despite it might not being the sexiest thing to do. So if you can manage to do it tastefully without bothering others, we recommend hitting up your local FamilyMart, Lawson's, or 7/11 and getting a drink for the road.
Back when I was in my younger days, I even played a game called the 7/11 challenge when I was in Tokyo once. The rules are as follows:
Pick a destination (maybe a club or a karaoke)
At every 7/11 (or other convenience store of choice) along the way, buy a beer (or other low alcohol spirit) and drink it before getting to the next one
Generally you find a lot of 7/11s along your journey, so good luck making it to your destination. But again, this will save you money.
Discover the Best Deals in Japan at 100 Yen Shops 💴: Essentials, Souvenirs, and Cups of Noodles!
Shop at the
We discovered these places quite by accident when Fabio needed a few band-aids for a blistering foot 🤢. While we walked in with a goal of buying just one thing, we walked out with four pairs of socks, instant coffee and matcha tea powder, and a few packs of snacks. While this particular trip was a bit counter-intuitive to trying to save, these places are cheap for the essentials and even for basic meal ingredients! Moreover, if you need to pick up some souvenirs, skip the tourist attractions' pricey souvenir shops and get something here as there are plenty of kawaii (cute) things representative of Japan here!
Cheapest way to travel around Japan 🚄: Tips for Planning a Cost-Effective Itinerary and Choosing the Right Mode of Transportation
Try to plan out itinerary as much as possible (loosely is fine) to see what modes of transport are cheapest
Transport around Japan is the most reliable and comfortable in the world, but with that comes a cost. We have found that transport has been the most expensive component of traveling here and this is where we have had to fork out the most money.
But it is possible to save by loosely planning your itinerary as much as possible and then researching and comparing all the modes of transportation you may need during that time.
For example, the first week we were in Japan, we stayed in the southern island of Kyushu and we found that getting around mix-modal by bus, ferry, and rail was the cheapest (without getting a Japan Rail Pass, as we were staying put in some places for a few days).

The second week, we found the 7-day Japan Rail Pass to be the most inexpensive as we had some longer journeys we needed to take (Kyushu to Hiroshima to Osaka to Tokyo, etc.)

Finally, we were off to Hokkaido in the very North where we decided to take a 30 euro flight from Tokyo and then rent a car, as transportation was a little scarcer up there.
Of course, you could just get a Japan Rail Pass for the entirety of your trip, and thus travel most of Japan's expansive transport network, but putting a bit more research into taking the train versus an overnight bus versus a plane versus a boat could yield more savings for extra sushi.
Try to limit yourself to a smaller area
Japan is bigger than it looks on a map, and you may have to travel extremely far to get there, but consider spending your trip in a single region as opposed to trying to go from bottom to top like we have done on our three week trip. If you limit yourself to a single region, you have much less expensive Regional Japan Rail Pass options to purchase and these slower regional journeys tend to be less expensive anyway. Additionally, you gain a richer understanding of a particular region and will be less tired when you are finished 🤪.
Trains, planes, buses, automobiles - transport in Japan is fabulous (yet expensive)
Me acting totally cool on a ferry in Kyushu
---
In the end, Japan does not have to burn massive holes in your wallet and the infrastructure around the country makes it easy-ish for all types of travellers to work within a budget. The most important thing is that you get over here as soon as humanly possible to fall in love with this country and culture (like we have).
Sayonara, for now!