Published on
Two Week Thailand and Cambodia Itinerary
Authors

Name

Fabio Marcato

Twitter
Living in Berlin and Cologne, a place where winter seemingly never ends, I realized the importance of taking a hot break from it. So, I decided to embark on a journey to a place where I could bask in the warmth of summer. Having the mesmerizing scenery from movies like the first "Mortal Kombat" and Danny Boyle's "The Beach" (starring DiCaprio) etched in my memory, my choice of destination was clear – Thailand 🇹🇭 . The allure of its stunning landscapes and vibrant culture drew me in, making it the perfect place to embark on my adventure. It didn't take me long to choose Thailand as my destination. Having heard numerous travel stories about it and never having been to Asia before, I knew it was the perfect place to start my adventure, particularly because it is renowned for being one of the most tourist-friendly and gay-friendly 🏳️‍🌈 destinations on this continent.
What injections do you need? How to be prepared for Thailand and Cambodia
With a direct flight booked from Dusseldorf to Bangkok, I was eagerly anticipating a smooth and exciting journey ahead. Given the favorable weather, I opted to travel light, packing only the essentials for a sun-soaked adventure. Before embarking on any foreign trip, vaccinations are a crucial consideration. The CDC and WHO recommend an extensive list of vaccinations for most travelers to Thailand, including Hepatitis A and B, Typhoid, Yellow Fever, Japanese Encephalitis, Rabies, Meningitis, Polio, Measles, Mumps, and Rubella (MMR), Tdap (Tetanus, Diphtheria, and Pertussis), Chickenpox, Shingles, Pneumonia, and Influenza. It may seem like a lengthy list, but think of it as an essential part of the exciting journey, similar to packing, but with a few more needles.
While the recommendations are comprehensive, I made a personal decision not to get vaccinated for all the listed diseases. Since my plans revolved around staying primarily in Bangkok and the beach areas of Phuket, and not venturing into rural regions, I assessed my risk of exposure to certain diseases as relatively low. However, I didn't take any chances when it came to mosquito-borne diseases. To protect myself from potential threats like Dengue Fever and Zika Virus, I packed two remedies for mosquito bites 🦟 - a spray and a roll-on.
Once in Thailand, I remained extremely vigilant about food and water precautions. Although the local street food scene is tempting, I decided to avoid it altogether, even if the food was cooked or served hot. This ensured I had a delightful culinary experience without any health concerns.
The most dangerous thing I experiences in Thailand was a wild tuktuk ride. As soon as I mentioned my Italian roots, the driver transformed into an ardent Valentino Rossi fan, racing through the chaotic streets of Bangkok, leaving me fully thrilled!
What is the best time to visit Thailand? Tips for a memorable two-week vacation
Now, you might be wondering when is the best time to visit Thailand for good weather. The optimal window is during the dry season, which typically runs from November to April. In my experience, visiting in February was absolutely perfect. Throughout my trip, the weather was fantastic, with very minimal rainfall. It only rained once in Bangkok, and while it added a certain charm to the streets, I noticed that heavy rainfall could lead to some flooding in certain areas, causing inconvenience.
Coming from Venice, where street flooding is a familiar sight, I found it somewhat reminiscent. Did you know that another popular nickname for Bangkok is the "Venice of the East," owing to its intricate network of canals and waterways similar to those found in Venice, Italy? However, it's essential to consider the potential impact of heavy rains on travel plans, especially in urban areas like Bangkok. Nonetheless, visiting during the dry season provides an incredible opportunity to explore Thailand under clear skies and enjoy all that this enchanting country has to offer.
Mind that if you are planning to go there for New Years, you can even go to White Party Bangkok, an epic event that draws over 20,000 partygoers from more than 50 countries across the globe each year, making it one of the largest LGBT gatherings in the world 🦄 . This extravagant festival takes place during New Year's celebrations and is a dazzling extravaganza that brings together people from all walks of life under the rainbow flag.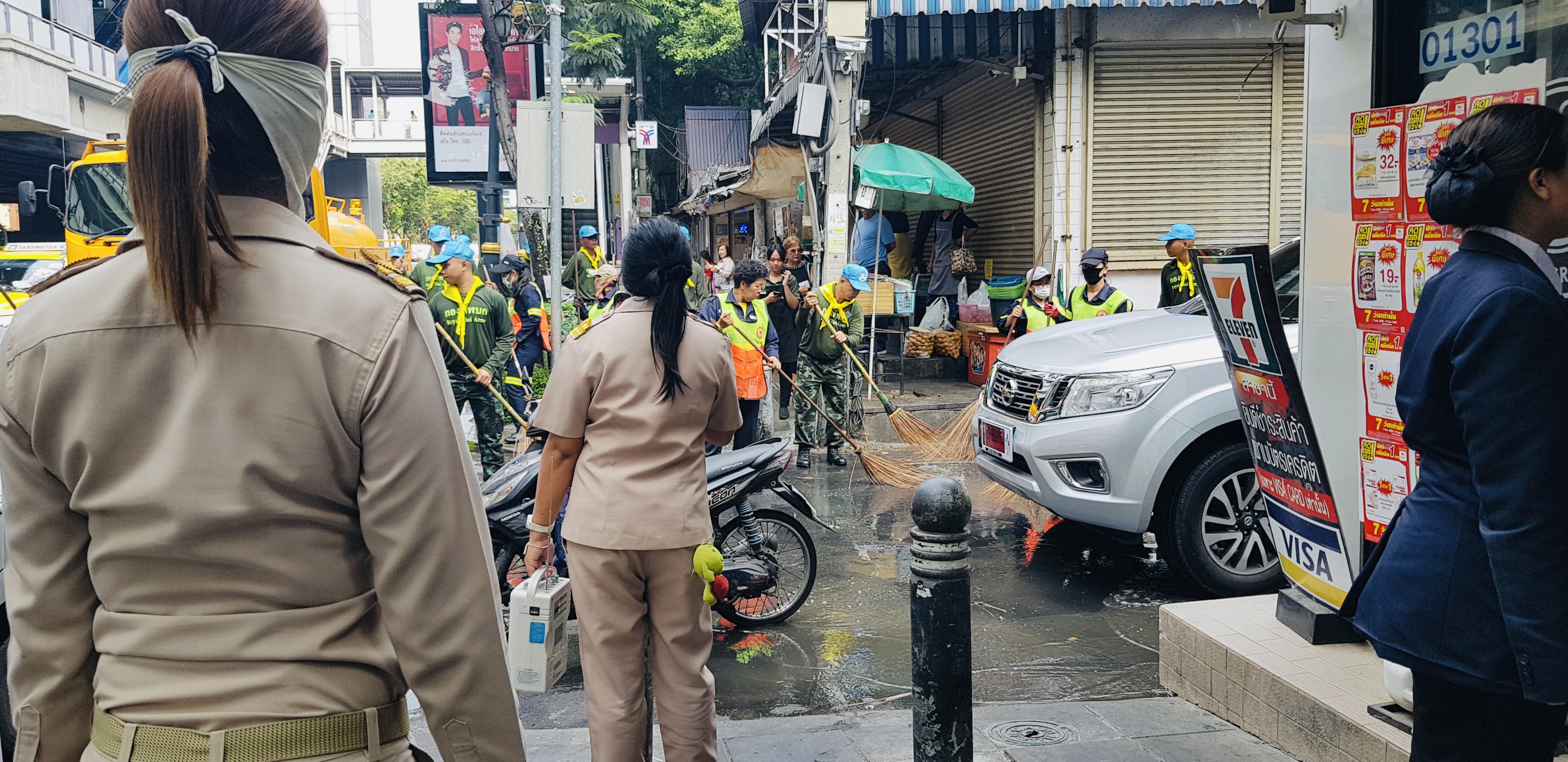 Attractions in Bangkok: Top 3 Unmissable Spots
Ah, Bangkok, what a love at first sight! The city's vibrant energy and infinite charm swept me off my feet. Despite the hot temperatures and occasional smog, the aroma of delicious food wafting through the streets was a delightful cultural experience in itself. So, ready to explore? Here are three places you absolutely can't miss in this celestial city:
The Cruise on the Chao Phraya River - Picture this: A gentle breeze, a breathtaking sunset, and the city skyline unfolding before your eyes... Pretty amazing, huh?

Wat Pho (The Temple of the Reclining Buddha) or Wat Phra Chetuphon with the biggest indoor Sleeping Buddha Statue you will probably ever see - This temple isn't just a feast for the eyes; it's a soothing experience that lingers in your heart and mind long after your visit.

Chinatown - Calling all food lovers! This buzzing neighborhood will tantalize your taste buds! 
Oh, and here's a little extra nugget of wisdom for you:
The Mahanakhon Skyscraper: If you've got your adventure cap on, this is a must-see. The panoramic view on offer here might just make your heart miss a beat... or two!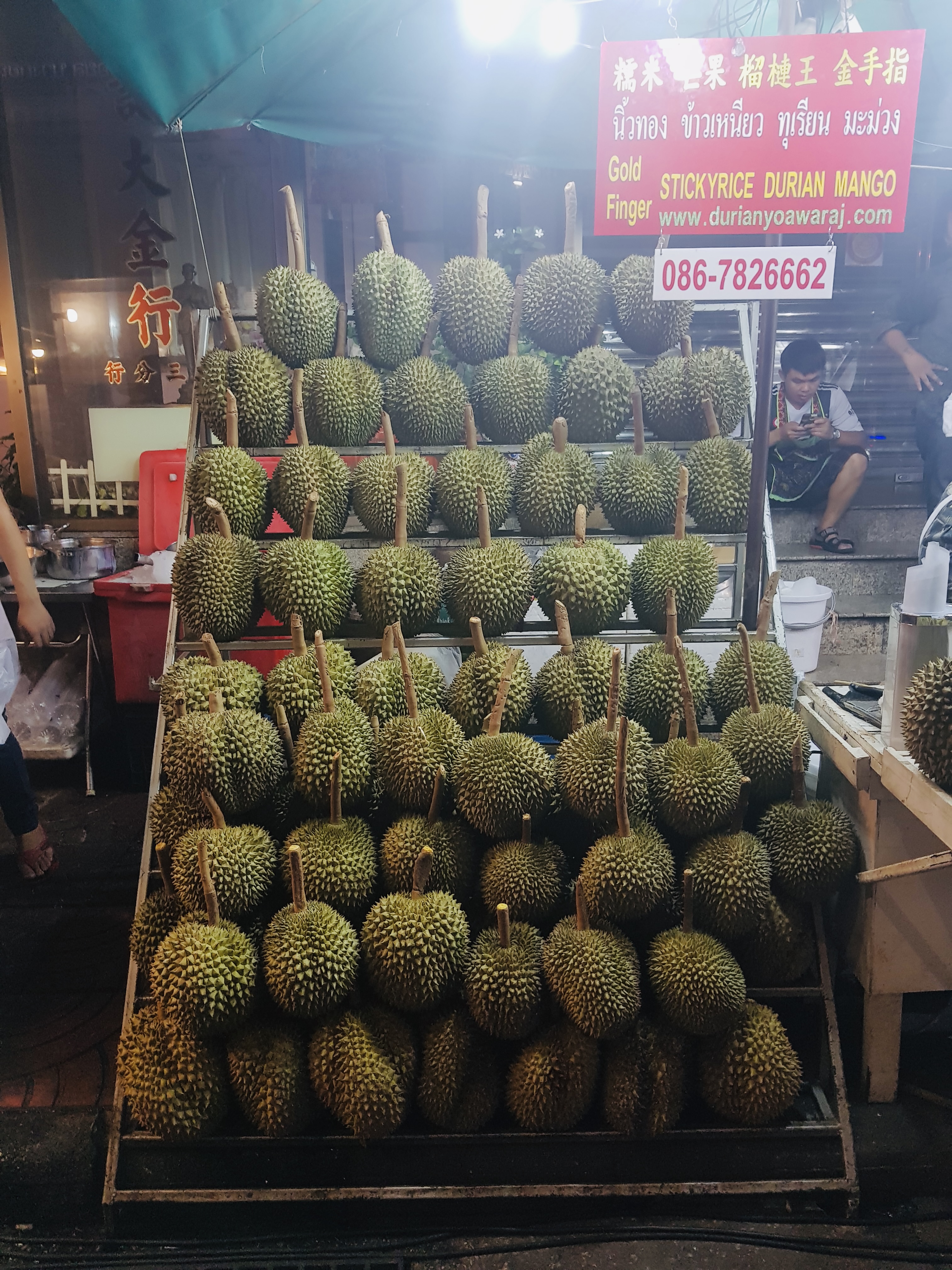 Bangkok's Best Gay Street and Area
As the sun set on my first night, I couldn't resist exploring Silom Soi 4, the lively gay street, a welcoming hub for the LGBTQ+ community. The street was adorned with an array of bars, each offering affordable cocktails 🍹 that made me want to try them all! And to my delight, a karaoke bar beckoned, adding to the excitement of the night.
But let me tell you, the gay scene in Bangkok is not confined to just one street. Oh no, it's a thriving and diverse community with plenty of options to explore! 
For those seeking a night of adventure, the gay clubs in Bangkok are a must-visit. Dance the night away with fellow revelers, and you'll quickly find yourself immersed in the contagious energy of the crowd. You can start from DJ Station, 11 Soi Si Lom 2/1.
Plus, if you're a shopping enthusiast, you're in for a treat! Strolling along the streets, you'll find various merchandise, including fake copies of famous gay brand clothing 🥸 .
And let's not forget about the many gay saunas, offering a unique experience in the city's LGBTQ+ scene. These saunas provide a chance to unwind and socialize in a more intimate setting (but don't look for Babylon Sauna; unfortunately, this one, with its pool and garden, has closed permanently.).
In Thailand, the LGBTQ+ community is celebrated and embraced, creating an incredibly inclusive and accepting environment. While it's essential to be aware of local customs and norms, I found the gay life in Bangkok to be incredibly vibrant and liberating. Even the drag scene there is huge, with their own drag race TV show!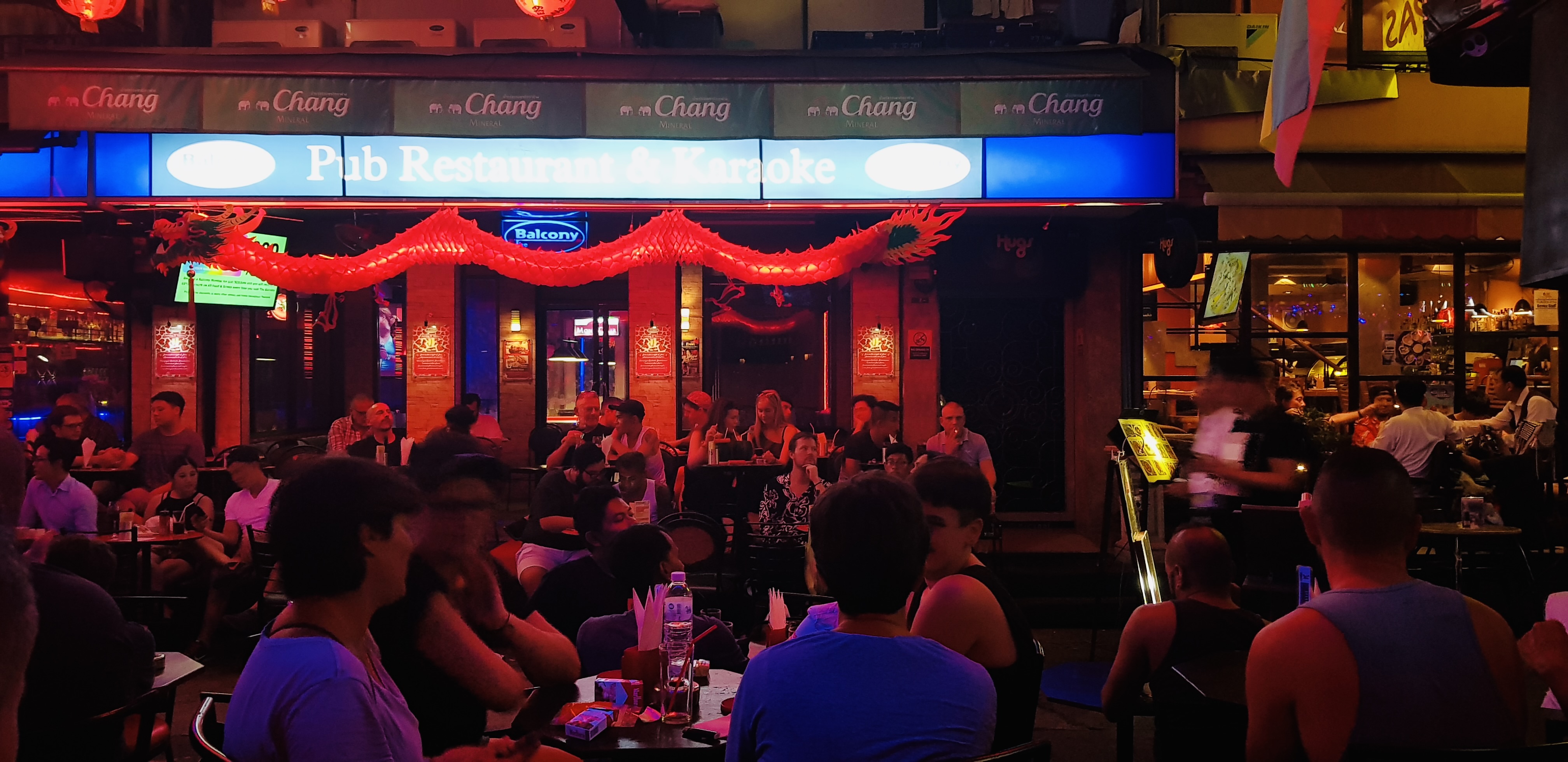 An Unexpected Twist in Ayutthaya plus a 3-Day Siem Reap Adventure
The initial plan for my trip to Thailand was to spend some days in Bangkok, then visit Siem Reap to explore the temples, followed by a relaxing week on the beaches of Phuket before returning to Bangkok for my flight back to Europe.
However, on the third day of our adventure, we decided to visit Ayutthaya, which turned out to be an amazing experience. Ayutthaya is an ancient city of profound religious significance, its ruins now designated as a UNESCO World Heritage Site, offering a captivating blend of Thai, Khmer, and international influences that beautifully illustrate the region's rich cultural history.
But then, something unfortunate happened.
Okay, in all seriousness, it was a pretty silly situation. I won't enter into the details, but I might 🤐 have been trying to strike a stunning pose for a picture, completely oblivious to the risks lurking around. Note to self and fellow sexy travelers: Always be conscious of your surroundings when you're in "supermodel" mode for that perfect shot! It was quite a blunder on my part, and I ended up breaking my knee. Can you believe it? At first, I thought it wasn't too serious, but later I discovered that I had almost broken one of my bones. The knee was very swollen in the day after the incident, and I had to rush to the hospital for medical attention. Thankfully, I had the foresight to purchase travel insurance, which proved to be a lifesaver in this unexpected situation. I was recommended one of the best clinics in Bangkok for my treatment, and I received the care I needed.
Being in a hospital in Bangkok was an entirely different experience. The insurance (SafetyWing is our favorite) covered the expenses, but I had to use crutches 🩼 , which was not ideal during a vacation.
Due to my unfortunate accident, my friend had to proceed to Siem Reap alone. Siem Reap is a charming city in Cambodia and the gateway to the ancient temples of Angkor, that i really wanted to see. Angkor Archaeological Park, a UNESCO World Heritage Site, houses the remarkable remains of the Khmer Empire, dating back to the 9th to 15th centuries. At least the hotel I had to book in Bangkok had karaoke, and I ended up having a surprisingly fun evening, entertaining a group of middle-aged ladies with my crooning skills.
By the way, my friend told me that the Angkor temple was not his favorite because it was too hot and too crowded to really enjoy. It is also one of the places we listed as an off-the-beaten-path Top 20 Gay City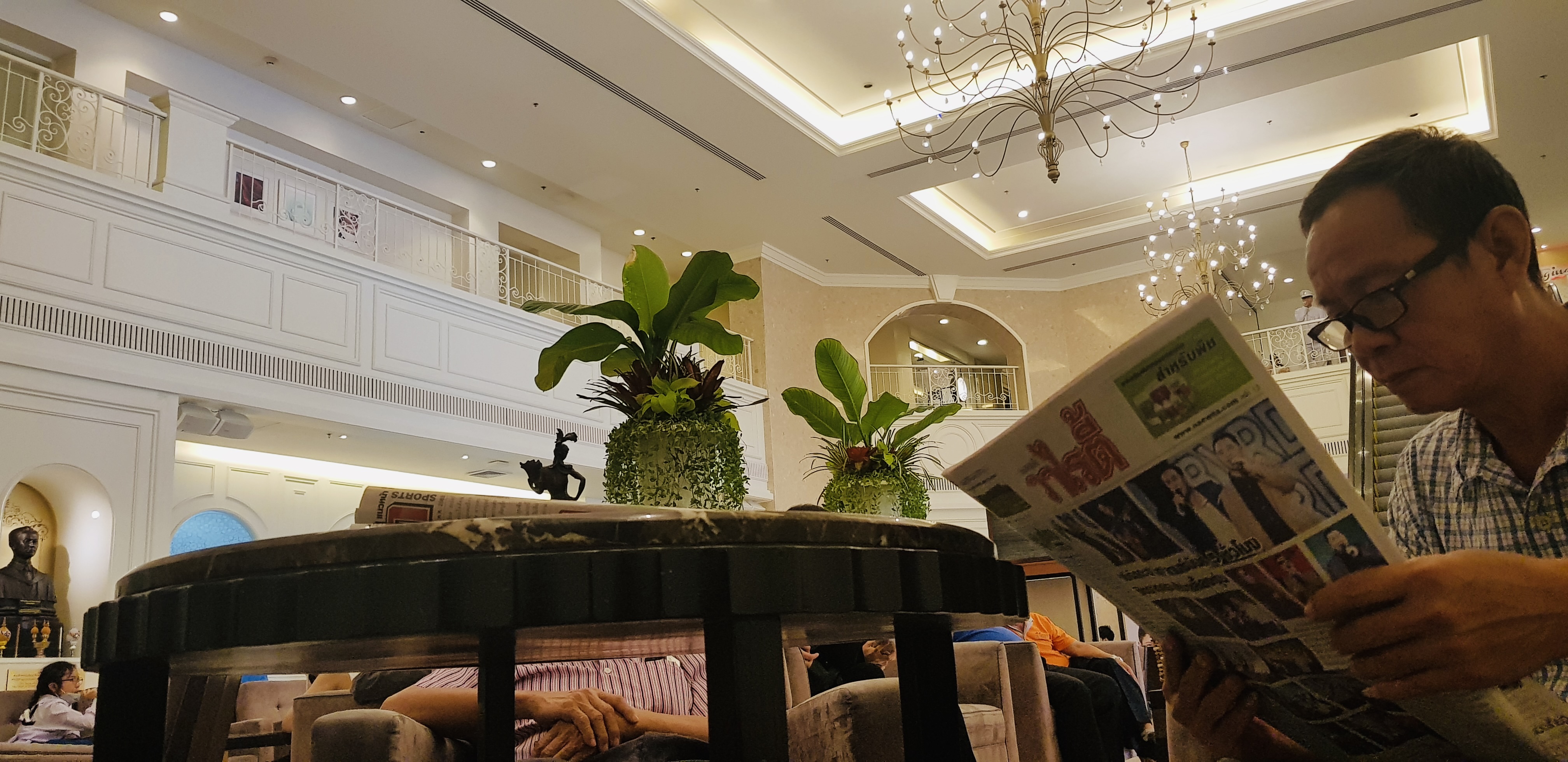 The hall of the private hospital in bangkok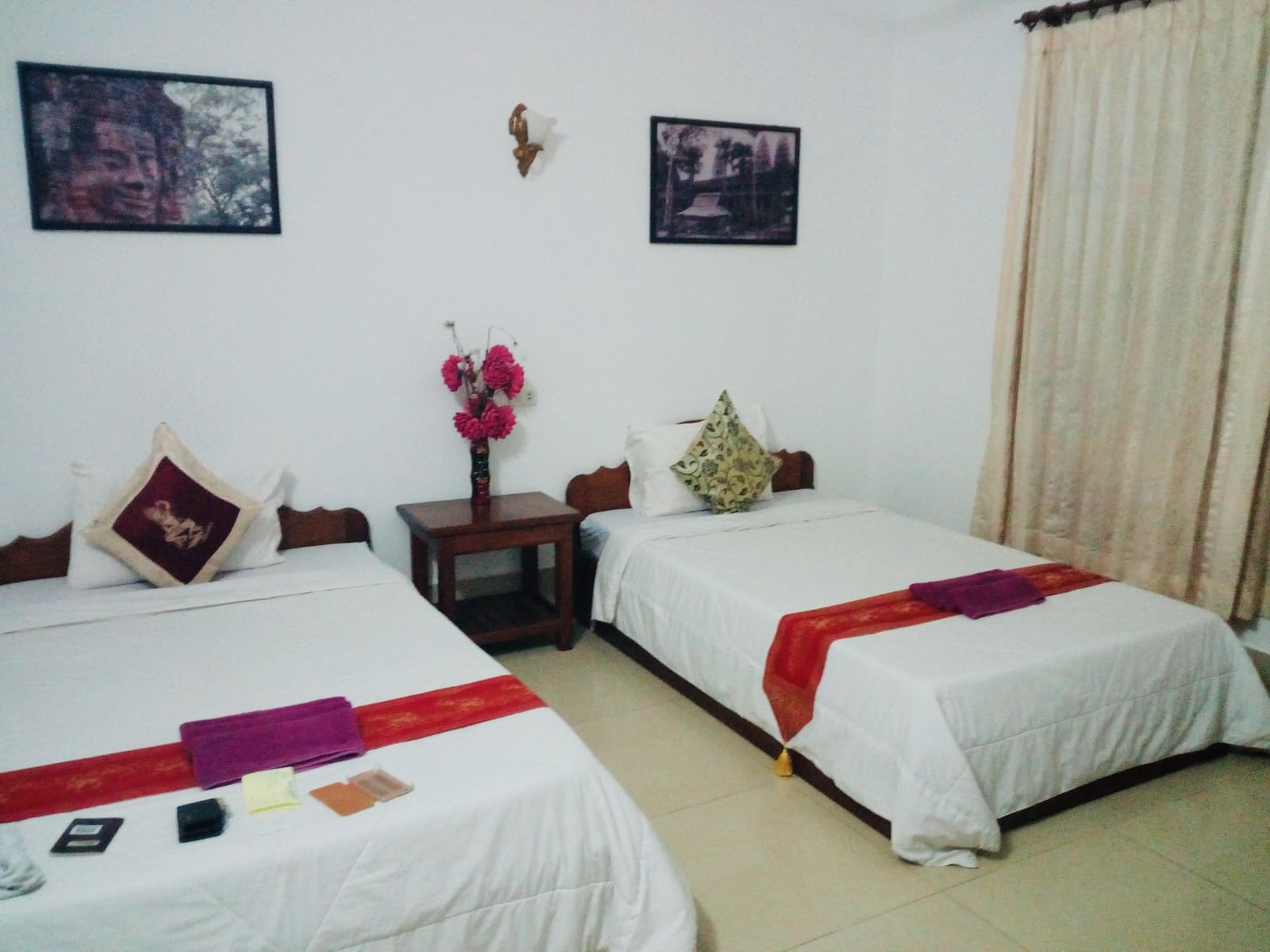 *On the left: my bed left empty in Siem Reap*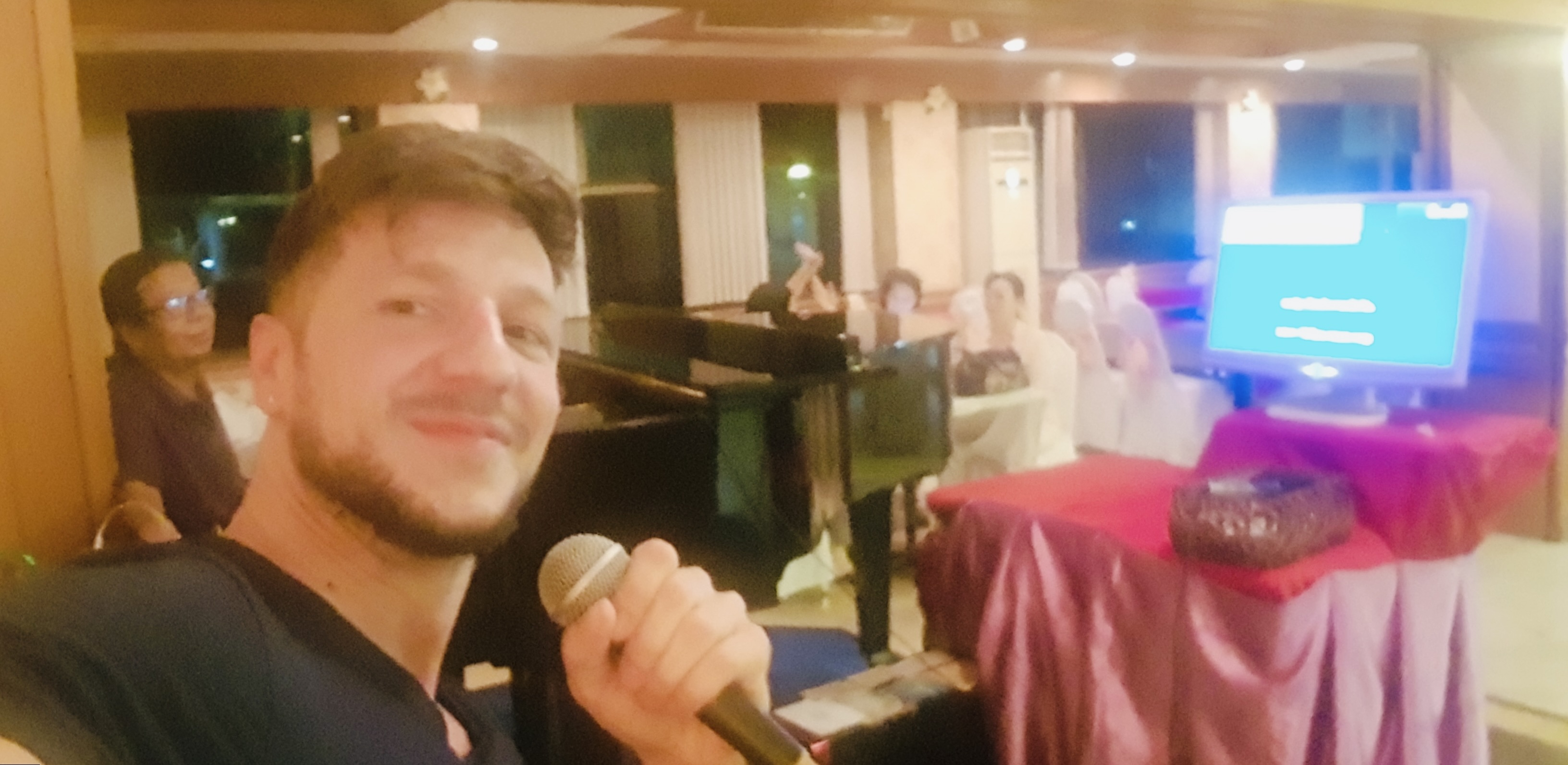 Phuket: A One-Week Wonder with a Word of Caution: Pleasures Come at a Price 
Time for the next big part of my journey - Phuket! I hopped on a flight with Thai Lion Air, a national low-cost airline, and to my surprise, everything went smoothly. Considering my injured knee, the airline staff was incredibly accommodating, bringing me to the plane with a wheelchair and providing a seat with extra legroom.
Phuket welcomed me with its tropical paradise vibe - hot weather and beautiful beaches 🏖️ that seemed to stretch into eternity. It was undeniably a holiday paradise, but I must admit that the crowded and touristy atmosphere wasn't quite my vibe. The influx of tourists seemed to have an impact on the locals' attitudes towards visitors, and I noticed some locals were a bit less friendly compared to Bangkok.
One intriguing aspect of Phuket's tourism was the significant presence of Russian tourists. I recall someone mentioning that Phuket is sometimes referred to as the "Ibiza of the Russians".
During my stay in Phuket, I indulged in a relaxing massage, but I must confess that the cost was higher than I expected, especially compared to prices in Bali.
Unfortunately, my injured leg limited some of my adventures here, but I still managed to partake in an excursion with Get Your Guide to one of the national parks (Khao Lak). We visited a monkey sanctuary, a rescue animal place, and a breathtaking waterfall. One of the highlights was navigating with a real raft on a picturesque lake (here I saw a wild Python lying down from a tree.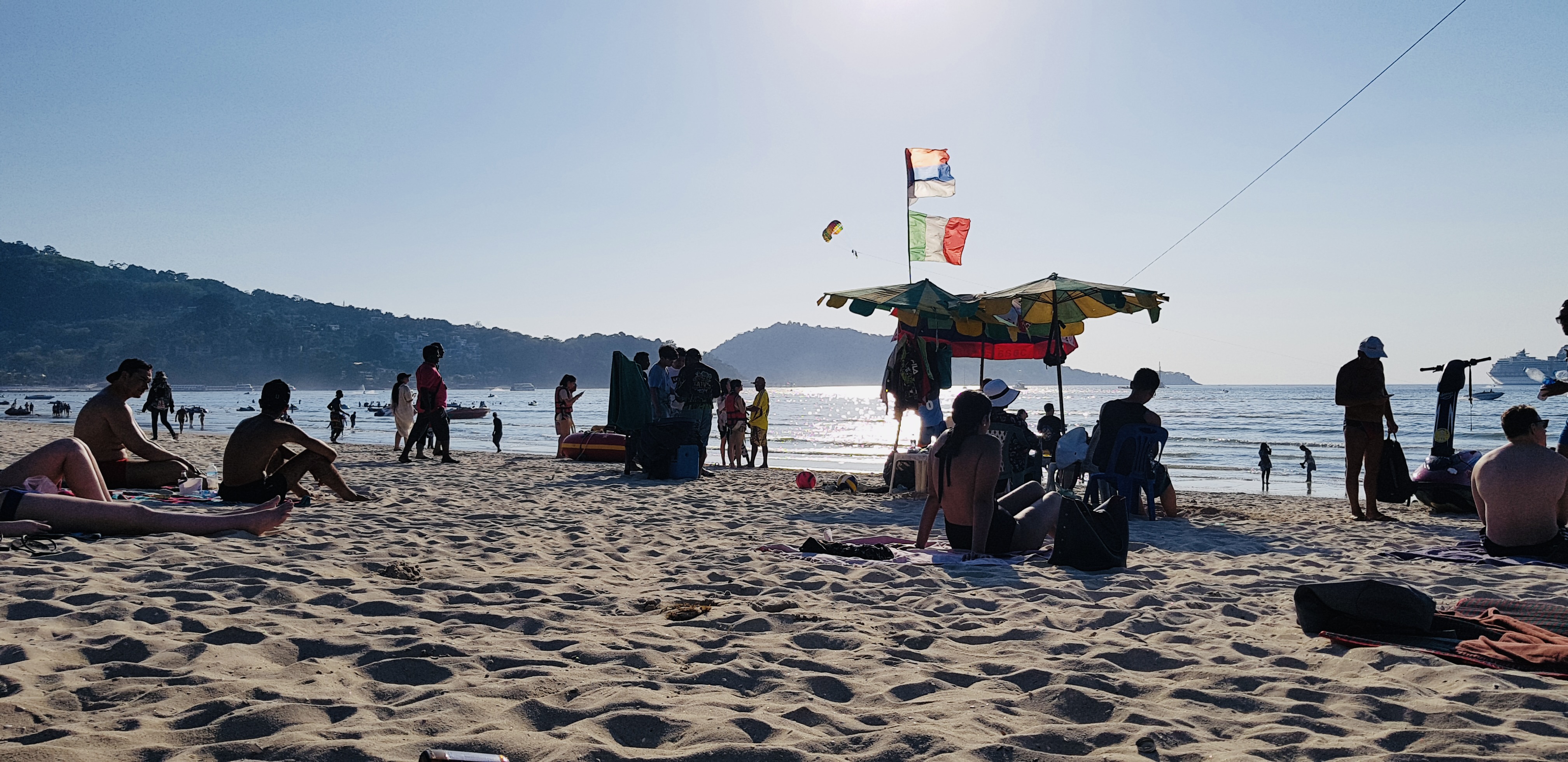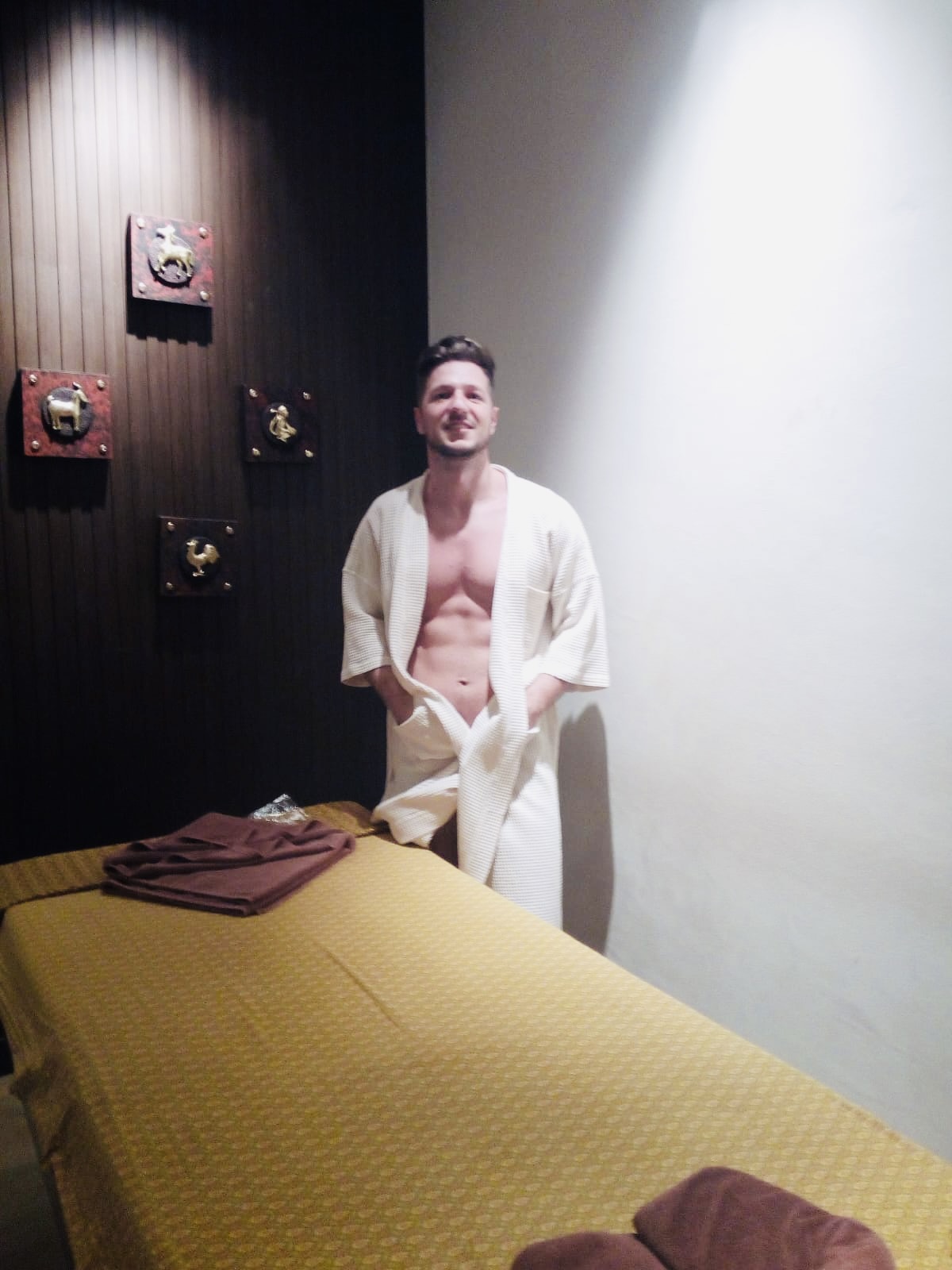 Wating for an expensive massage in Phuket
Revealing Phuket's Nightlife: Discovering Patong's Lively "Paradise Complex" and the Dynamic Atmosphere of Bangla Road
Phuket boasts a vibrant nightlife, including a diverse and exciting gay scene centered around the "Paradise Complex" in Patong Beach. This lively district offers a variety of gay bars, clubs, and entertainment venues within walking distance of each other. The gay bars in Phuket are known for their inclusive atmosphere, where you can enjoy delicious cocktails and fantastic drag queen shows performed by talented artists.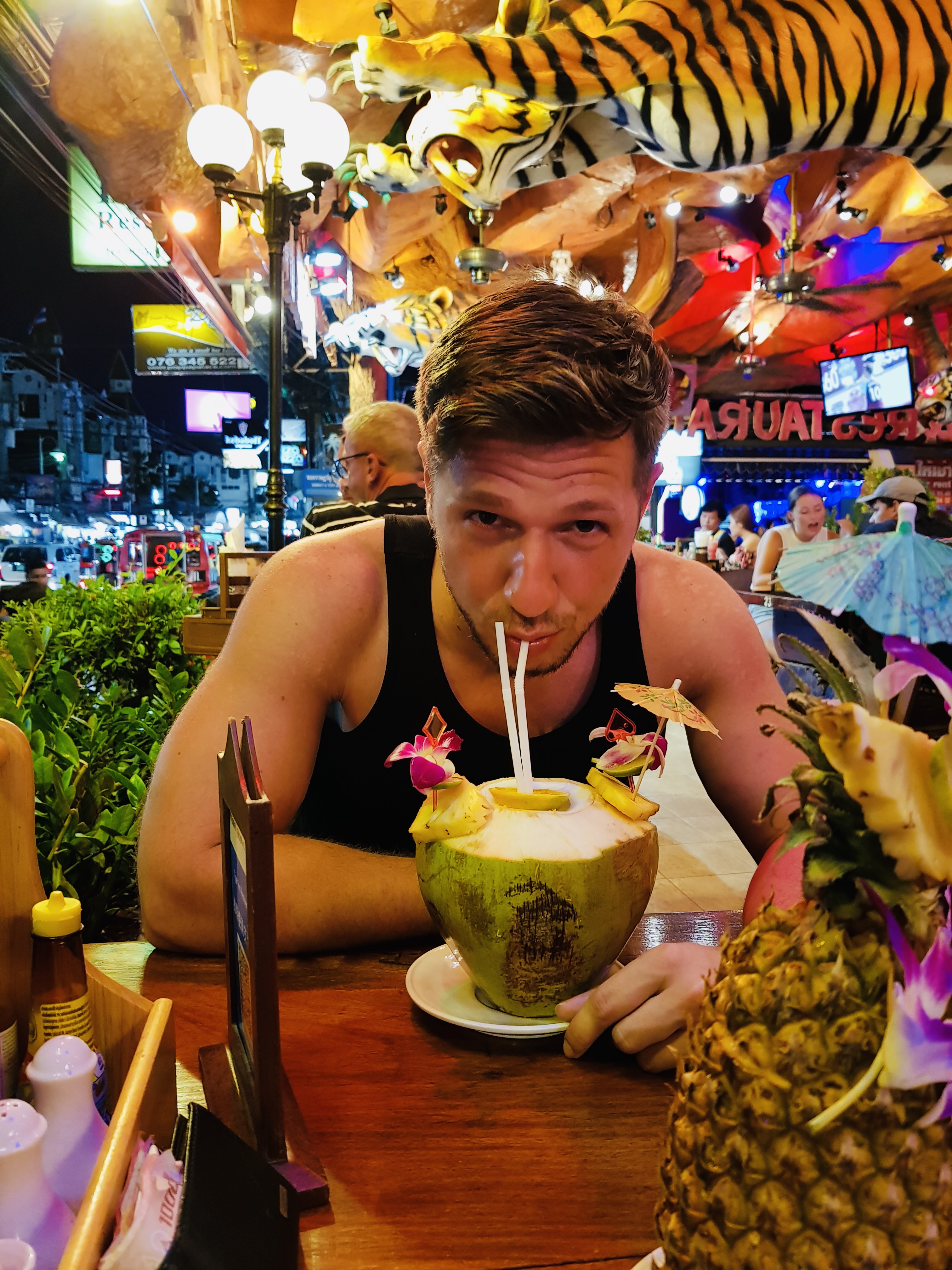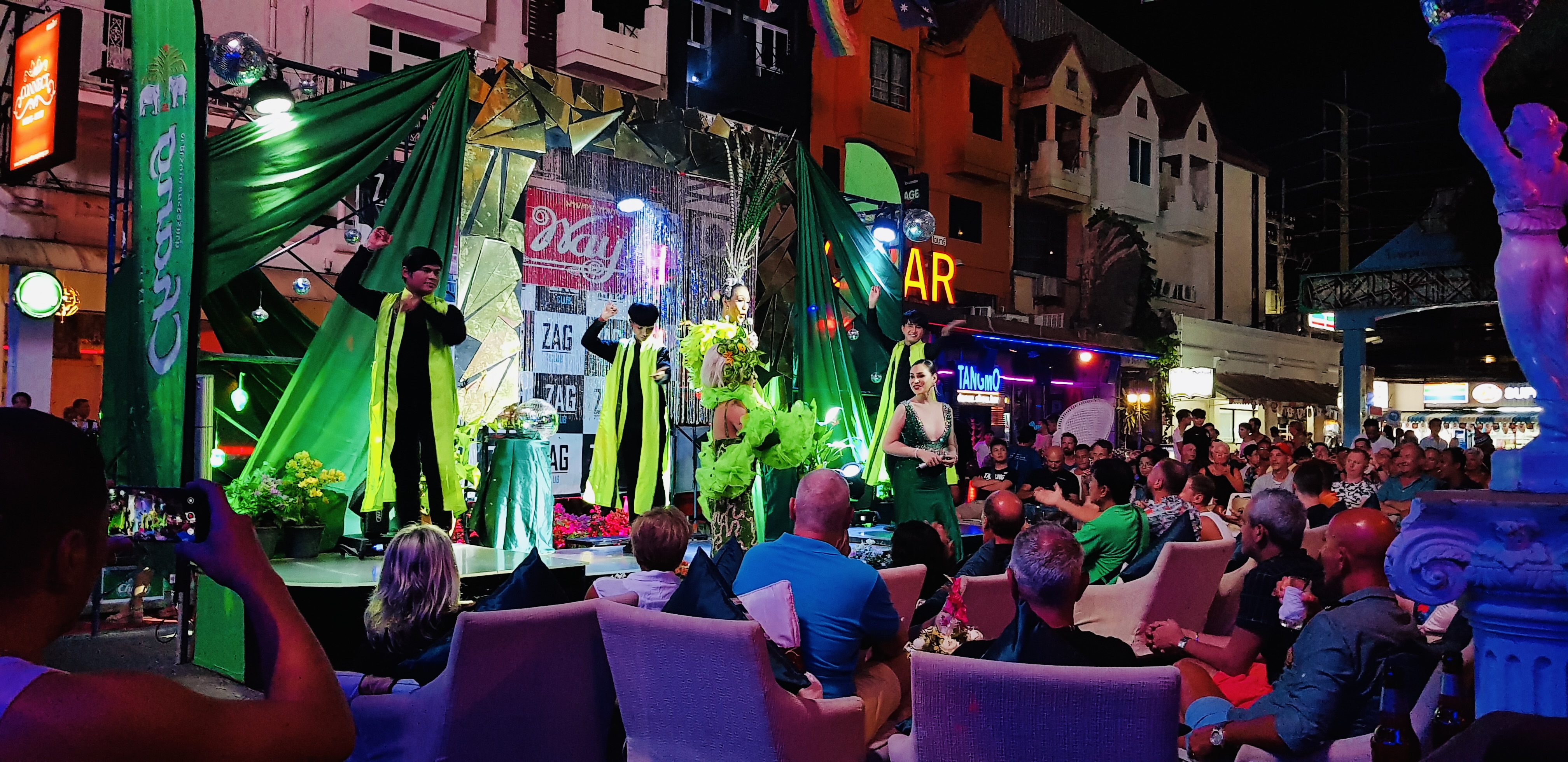 For food enthusiasts, the night market in Patong Beach is a must-visit spot. As the sun sets, the market comes alive with a plethora of street food stalls offering mouthwatering Thai delicacies. From savory delights like Pad Thai, satay skewers, and seafood dishes to sweet treats such as mango sticky rice and coconut ice cream, the night market is a food lover's paradise. Additionally, don't miss the chance to try the vibey Beach Club & Italian Restaurant called Kudo, situated right on the beach, run by a passionate fellow compatriot 🇮🇹 .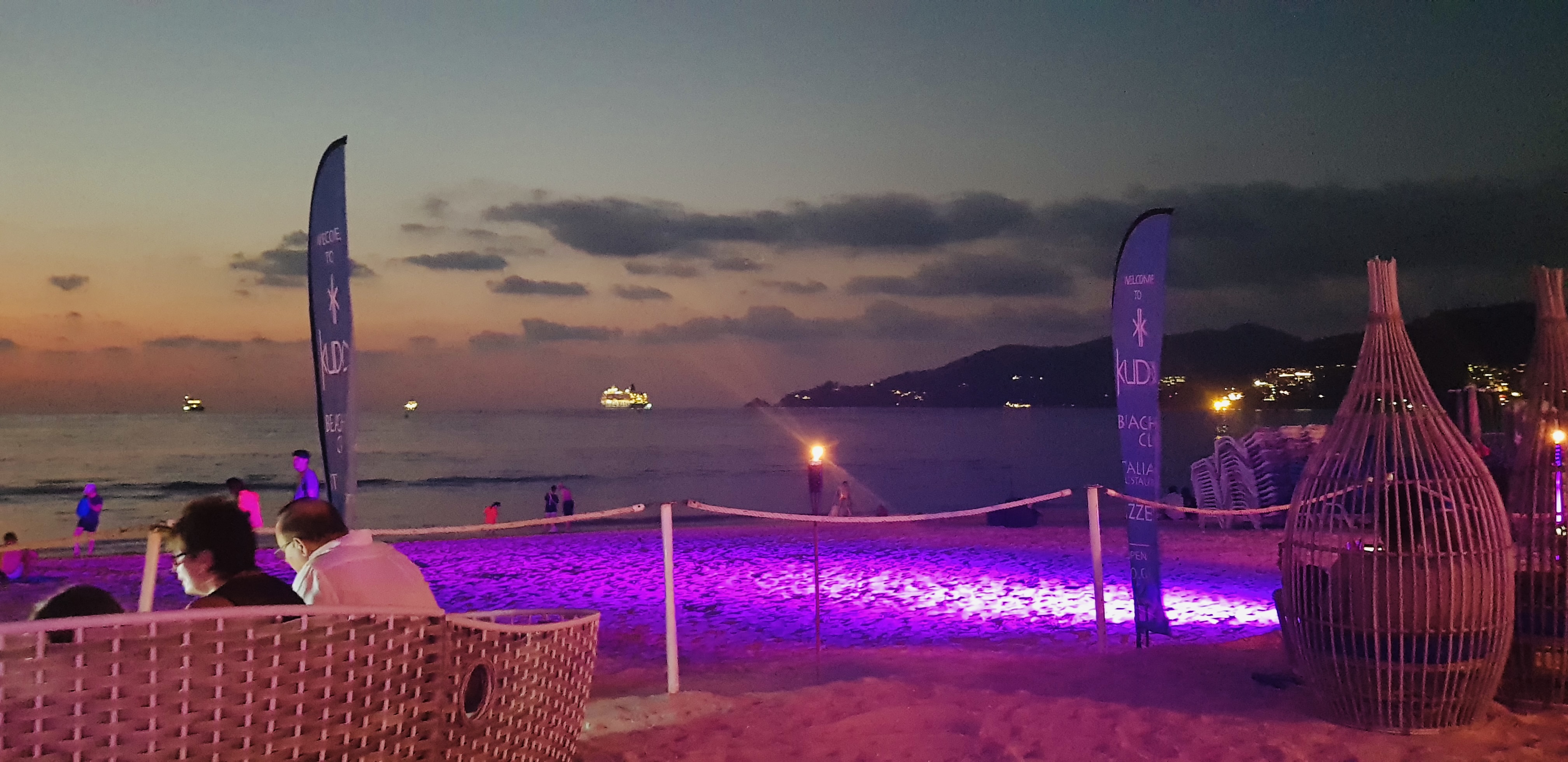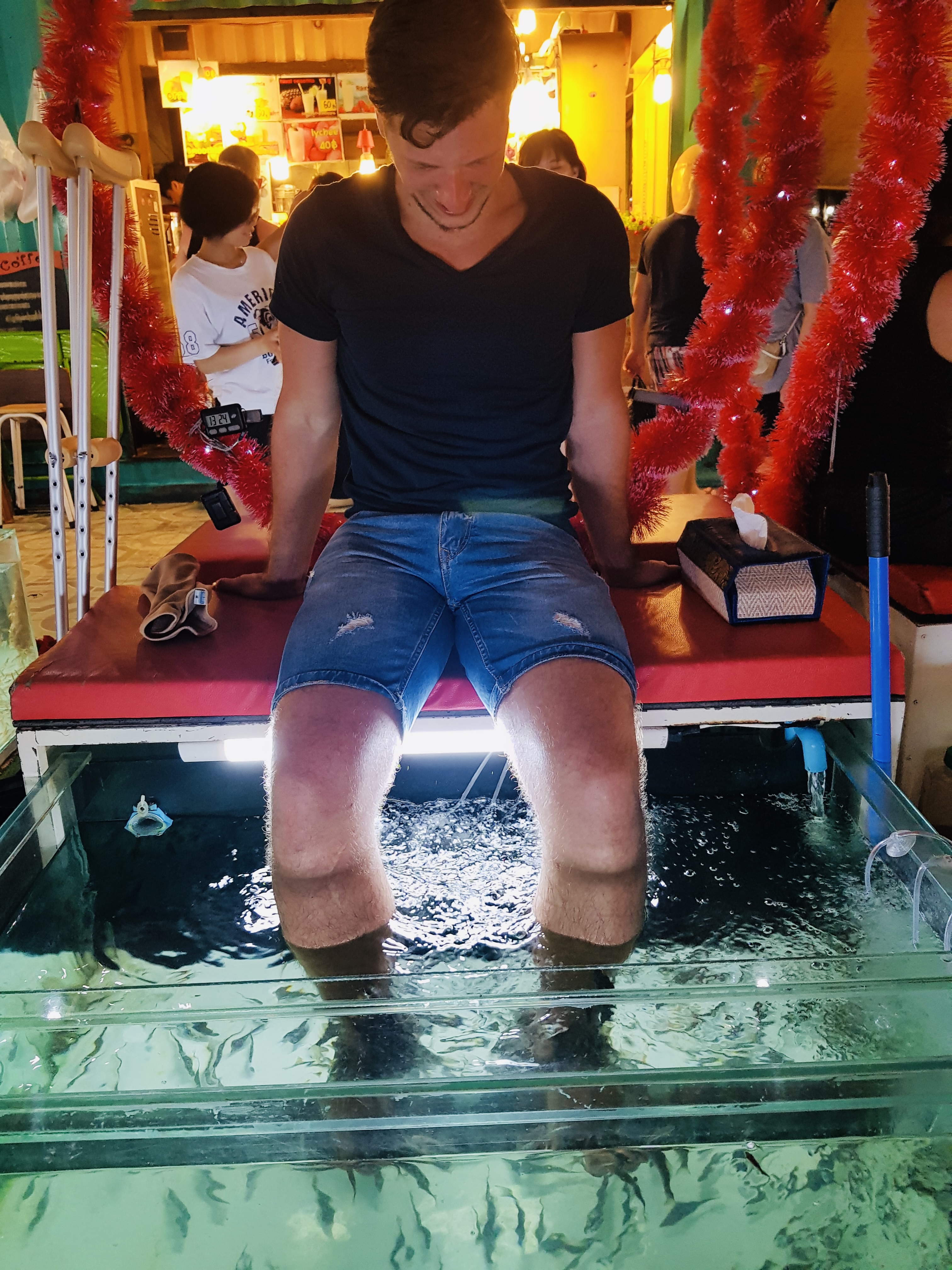 Eat my feet garra ruffa 🐟 ! aka The fish pedicure at the night market
Apart from the gay nightlife and night market, Phuket's famous Bangla Road is a hub of nightlife and entertainment. It's a bustling street filled with neon lights, music, and party vibes. Here, you can find numerous bars, clubs, and lively performances, making it an unforgettable experience for all visitors.
Before we continue our adventure, let's address the topic that often hangs in the air like Bangkok's famous floating markets - the notorious sexual tourism in Thailand. 
Is Thailand Safe? Understanding the Connection Between Its Fame and Sexual Tourism
Let's address the elephant in the room – the issue of sexual tourism in Thailand. It's true, this is a reality in certain areas. However, by now you'd agree that Thailand is not just about that. The country is a smorgasbord of cultural experiences overflowing with stunning beaches, lush jungles, majestic temples, and bustling markets. Rest assured, you can easily immerse yourself in Thailand's rich cultural tapestry without brushing up against its infamous red-light districts and ping pong bars 🏓🤐 . 
During my trip, the issue of sexual tourism was always in the back of my mind. I didn't partake or personally experience any form of it, but there's no denying its existence. Driven by a cocktail of economic factors, social norms, and tourist demand, it's an issue that's as complex as it's concerning.
The reality is, poverty and limited economic opportunities can push some individuals into the sex industry. And, like it or not, Thailand's vibrant nightlife scene does attract those seeking such experiences, unintentionally fuelling the growth of the sex tourism industry. But hold your horses! It's not all as shady as it might sound. As responsible travelers, we need to stay informed and conscious about this. Supporting ethical and responsible tourism is key to protecting local communities and respecting the rights of those involved in the sex industry.
The good news? The Thai government, local communities, and numerous NGOs are working tirelessly to regulate the industry, protect workers' rights, and combat human trafficking. It's a long journey, but rest assured, steps are being taken in the right direction.

My trip to Thailand, including Phuket, has been an unforgettable gateway to Asia. For anyone who has never been to Asia, Thailand is the perfect place to start exploring the continent due to its high level of tourism. I fell in love with the country's rich culture, stunning landscapes, and warm hospitality. Thailand has captured my heart, and I yearn to return to explore more, such as Chiang Mai—with its stunning mountainous landscapes and pleasant, cooler temperatures compared to other parts of Thailand. While my stay in Phuket was amazing, the allure of other Thai islands like Krabi beckons me to embark on a new adventure, uncovering even more hidden gems. Exploring Krabi, with its breathtaking limestone cliffs, pristine beaches, and thrilling water activities like snorkeling and island hopping, is an experience I can't wait to add to my Thai journey. I can't wait to be immersed in Thailand's beauty once again!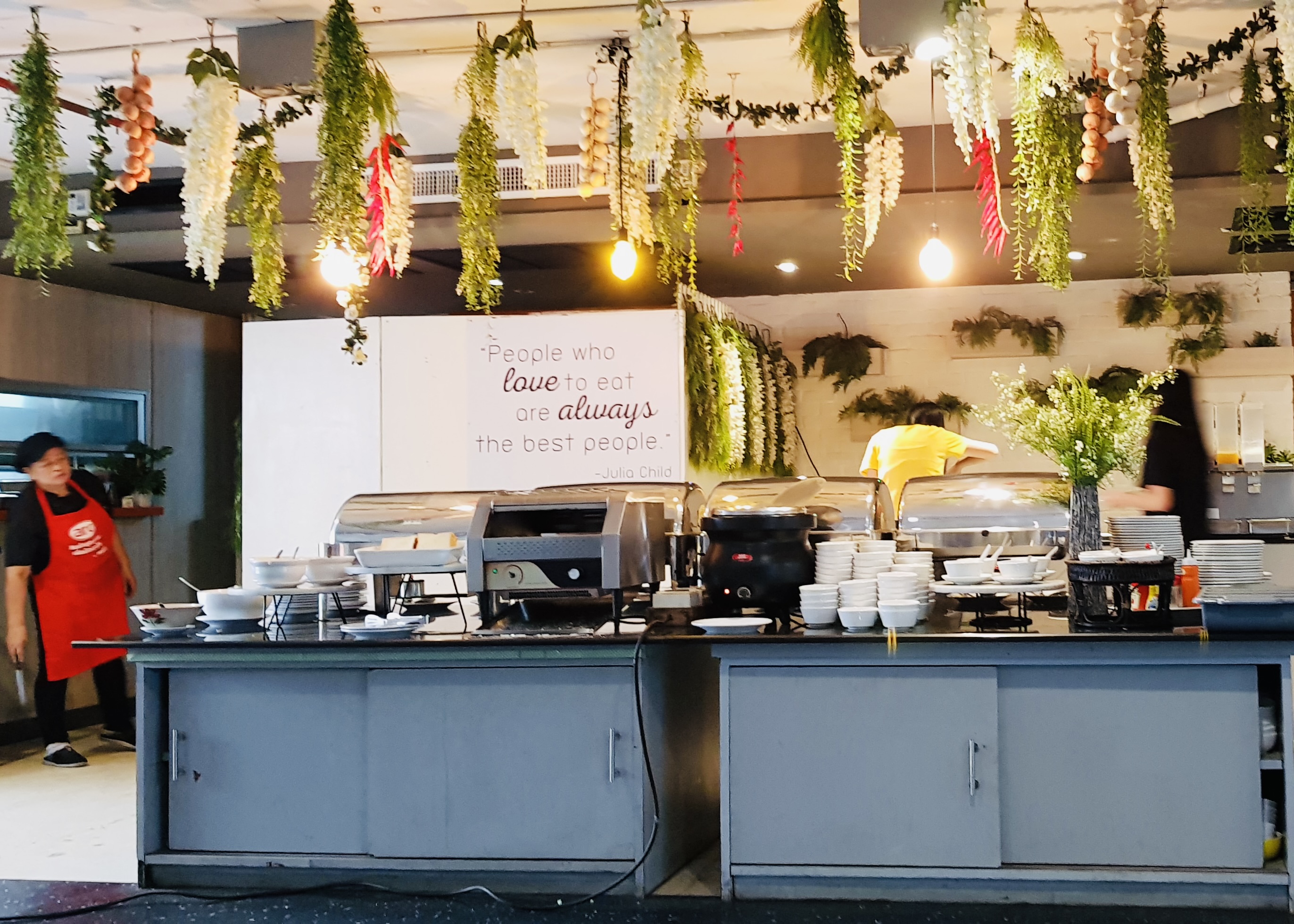 ---
More itineraries in Asia: